How do I Become an Export Agent?
An export agent arranges shipments of items from one country to another. The position typically doesn't require formal education, but a person who wants to become an export agent usually has to do some research to get started. For example, he may read books about working as an export agent in order to learn what this career will entail. Usually, a person who wants to become an export agent also spends a significant period of time determining which countries are in need of which types of products. Some agents choose to specialize in a particular product, such as telephones or lamps, while others choose to ship a multitude of items.
Besides researching countries that are in need of certain products, a person who wants to become an export agent will usually spend some of his time researching companies that are capable of producing large amounts of his chosen product. He may also spend time researching typical payment arrangements. For example, many independent export agents work on commission and receive paper checks while others may receive payment through direct deposit arrangements. An aspiring export agent will also have to spend some time considering how to handle freight for his export products and how much the shipping of the products will cost. Additionally, he'll typically need a good understanding of the laws that govern exporting goods from one country to another.
A person who wants to become an export agent may also do well to research laws for exporting to the countries he's chosen as potential markets. He should also consider the economic health of the countries he's considering and safety if he will need to travel to those countries. An aspiring export agent will also have to create contracts for the companies with which he decides to work as well as a business plan for both funding his business and marketing it. He may also need a business license to run this business.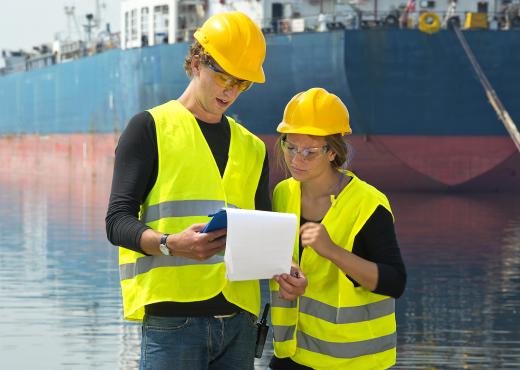 Most agents work independently. Some choose to rent or buy office space from which to work. There are, however, many export agents who work from home and manage to create lucrative businesses this way. Additionally, a person who wants to become an export agent may consider partnering with an export company that can provide him with training, contracts, and a range of support services.
Once a person is ready to become an export agent, he'll need clients. He may find leads through the Internet or through trade organizations, for example. He may also join exporter associations that may allow him to network and discover new opportunities.
AS FEATURED ON:
AS FEATURED ON:
By: W. Heiber Fotostudio

Most export agents work independently.

By: corepics

An export agent acts as a middleman between a company that has a product that it wants to export and a foreign company that would like to import that product.