How Do I Become an Injury Claims Specialist?
There are several ways to become an injury claims specialist, depending mostly on one's level of education and experience. The most common way is to receive certification or accreditation through an insurance organization or association, such as The Institutes or the National Association of Public Insurance Adjusters. The Institutes are the Insurance Institute of America and the American Institute for Chartered Property Casualty Underwriters. They allow interested parties to become educated and attain appropriate certification for this profession. Persons interested in this line of work should be prepared to work with the clients of an insurance company and to oversee the overall management of a claim. It may also be possible to receive training and certification from an insurance company that offers an in-house training program.
Injury claims specialists manage insurance claims and help coordinate expenses, reimbursement, and legal aspects of property damage or medical injury. They are responsible for communicating with insured clients as well as others who were involved in a car accident or suffered property loss. Work for an injury claims specialist consists of evaluating damage from auto accidents and personal property losses due to theft, fire, flood and other natural disasters.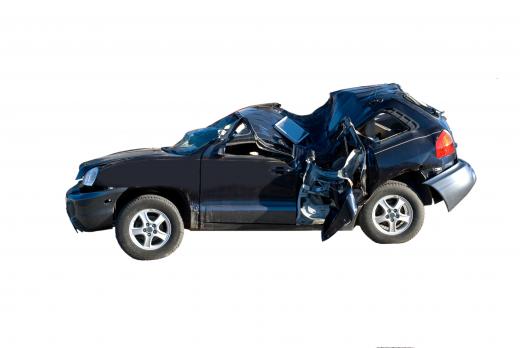 The Institutes and similar organizations offer professional development certification for injury claims specialists from entry-level to more experienced certification. Some aspects of education and accreditation can be covered by equivalent experience. The National Association of Public Insurance Adjusters offers training in more specialized loss adjustments topics. Other specialized organizations and programs also exist, and aspiring injury claims specialists would do well to research beforehand which sector of the industry they would like to work in, so that they might seek the best education possible.
An individual considering becoming an injury claims specialist but who has no experience or education in the insurance industry most likely needs to take introductory courses on property and casualty insurance, claims, risk management, and underwriting. These classes can provide a strong foundation for more advanced occupations. The next step is to obtain training and certification for an associate position, which often requires skills in different areas such as underwriting, general insurance, insurance services and claims.
A program that is more targeted towards those who wish to become an injury claims specialist is an Associate in Claims certification. This certification indicates that the individual is familiar with the principles and practices of claim handling, management of personal injury claims, property loss adjusting, liability claims, worker's compensation, and auto insurance practices. After taking the courses, the individual takes an exam and receives certification upon passing.
Another way to become an injury claims specialist is to obtain an entry-level or assistant job at an insurance company. Many companies have their own training programs for claims management and professional development. Claims can range from the routine to the more complex, providing a range of experience for the aspiring injury claims specialist. These claims may help the individual learn skills like investigative practices, loss evaluation, litigation management, fraud investigation, and negotiation.
AS FEATURED ON:
AS FEATURED ON:
By: spanky1

Injury claim specialists may investigate auto accidents.

By: gunnar3000

Injury claims specialists assist those who have been injured as a consequence of an accident.