How Do I Become an Internist?
It takes a bachelor's degree, an M.D. from medical school, a completed residency in internal medicine, and board certification to become an internist. Doctors in internal medicine can also choose subspecialties in other fields, like cardiology or infectious diseases, after the basic requirements have been met. Additional study after a residency is optional. With only board certification in internal medicine, these doctors may do work similar to general physicians or they can work in more depth with patients who have complex medical problems.
Even in high school, the student who wants to become an internist can start preparing. Getting strong grades in math and science provides a good foundation to tackle the many college science courses that will be needed. Some students may attend schools where advanced placement classes are taught. These can earn college credits, which means a student can begin bachelor's degree studies with the ability to take more advanced courses.
In college, the choice of major is not that important, but classes need to be chosen in reference to the expectations from medical schools. The individual who would like to become an internist must take subjects like chemistry, biochemistry, microbiology, and others. These help prepare the student for medical school, and they also ready students to take the Medical College Admission Test® (MCAT®), which is a requirement for entry to medical schools in a number of regions. Most doctor training programs only accept students with strong MCAT® scores and equally good grades.
The first three years of medical school are devoted to intense study, and the fourth year is an internship year, giving students the chance to practice and learn about the various specialties they might choose. Spending some time working with internists is a good way to affirm the choice to become an internist. Strong grades in medical school and in any internship rotations give students a better chance of getting a residency spot in internal medicine.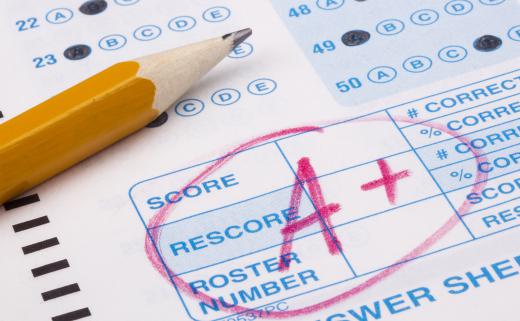 During the internship year, the student will apply to residency matching programs to become an internist. If accepted, individuals spend three to four more years of intense training in their specialty. At the residency's conclusion, doctors can take board examinations, be certified as specialists, and begin their careers.
Alternately, some physicians take their boards and then spend a year or two more in a subspecialty fellowship. Cardiology, pulmonology, oncology, and endocrinology are all recognized subspecialties for the internist. Other choices are geriatric medicine, infectious disease, rheumatology, and sleep medicine. Each training or fellowship program varies in length of time and requirements.
AS FEATURED ON:
AS FEATURED ON:
By: spotmatikphoto

Some medical internists specialize in working with geriatric patients and their caregivers.

By: spotmatikphoto

Residency is an important part of training for physicians that lasts from three to seven years.

By: VIPDesign

Most doctor training programs only accept students with strong MCAT scores and equally good grades.

By: Andres Rodriguez

An internist may choose to specialize in pulmonology.