How do I get a Pharmacist Degree?
Obtaining a pharmacist degree is not easy for many students. It requires tremendous study and dedication, a love of math and science, high ethical standards, and exceptional communication skills. The reward, however, is becoming part of a profession that is respected and trusted to assure optimal drug therapy for all patients.
Over the past 100 years, the pharmacist has evolved from the so-called druggist, who dispensed prescriptions and also ran the soda fountain, to an integral member of the healthcare team. Pharmacists work in many settings, including retail stores, hospitals, and the pharmaceutical industry. They consistently rank among the most trusted of professionals. These healthcare providers combine a wealth of scientific knowledge with excellent interpersonal skills to make a difference in the lives of patients. To become a pharmacist, one must first obtain a pharmacist degree from a school or college of pharmacy.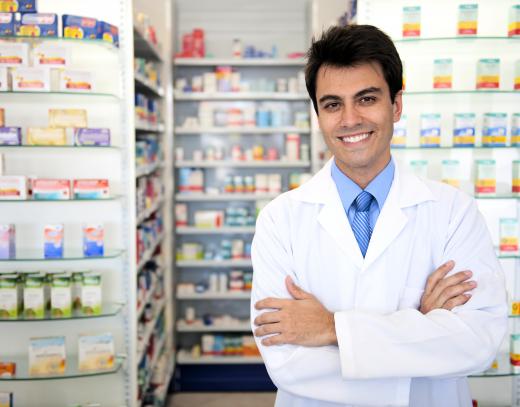 In 2007, there were over 100 accredited schools of pharmacy in the United States and programs in more than 60 countries worldwide offering a pharmacist degree. Several programs are available entirely online. The current pharmacist degree in the US is a four-year professional degree and is also called the PharmD degree or Doctor of Pharmacy. The Accreditation Council for Pharmacy Education (ACPE) accredits schools of pharmacy.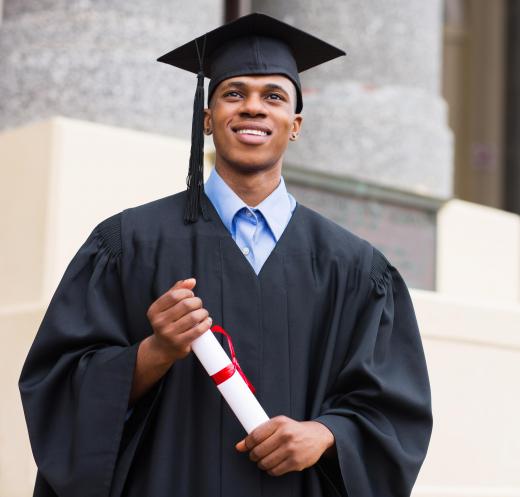 Before entering a school of pharmacy, students must complete a minimum core group of courses. Prerequisite requirements vary substantially among schools of pharmacy, but in most cases, a minimum of two years of pre-pharmacy work at a university, community college, or technical school is required. The common core courses include calculus, biology and microbiology, and anatomy and physiology. English, sociology, and psychology courses are also frequently required. Many students have completed three to four years of undergraduate college courses, and over half have an associate's or bachelor's degree upon entering pharmacy school.
Students who wish to enter a school of pharmacy in the US can apply to multiple schools at one time through the Pharmacy College Application Service. Applications often must be submitted a year or more before the intended start date. Some schools require an on-site interview, and more than half require a standardized test called the Pharmacy College Admissions Test (PCAT). Almost all take into account grade point average when considering applicants. A 22% growth in the need for pharmacists in the US is expected between 2006 and 2016, according to the US Bureau of Labor Statistics, so many schools of pharmacy are increasing enrollment.
Required courses for a pharmacist degree can vary considerably. ACPE focuses on assuring that schools of pharmacy train competent pharmacists, rather than enforcing a strict set of coursework. Examples of common courses include the pharmaceutical sciences, such as medicinal chemistry and pharmacology, as well as pharmacy administration. Often there are also courses on the practicalities of dispensing medications and in clinical pharmacy, which is learning how to use drugs to prevent and treat diseases. Externships, where students learn to apply what they have learned in the classroom, are often about 25% of the curriculum.
Obtaining the degree itself is not sufficient to practice as a pharmacist is most settings. To practice as a pharmacist in the US, you must also complete a certain number of externship hours of practical experience and pass two exams: the North American Pharmacist Licensure Exam (NAPLEX) and the Multi-State Pharmacy Jurisprudence Exam (MSJE). Both exams are administered by the National Association of Boards of Pharmacy (NABP). Other countries may have different testing requirements.
If someone graduates from a foreign college of pharmacy and wants to practice in the US, he or she must first obtain certification from the Foreign Pharmacy Graduate Examination Committee (FPGEC). This certification allows the graduate to take the Foreign Pharmacy Graduate Equivalency Examination (FPGEE), as well as the Test of English as a Foreign Language and Test of Spoken English Exam. After passing all of these exams, the foreign graduates may then take the NAPLEX and MSJE to become a licensed US pharmacist.
AS FEATURED ON:
AS FEATURED ON:
By: mangostock

A pharmacist must attend pharmacy school and pass a licensing exam.

By: michaeljung

The current pharmacist degree in the US is a four-year professional degree.

By: Deklofenak

Required courses for a pharmacist degree can vary widely.

By: leungchopan

Pharmacists who love animals may end up working with a veterinarian to prescribe medications to pets.

By: mangostock

Earning a pharmacy degree requires completing a certain number of practical experience hours.

By: corepics

Some students decide to pursue an pharmacist degree with an online institution.

By: Tyler Olson

Students pursuing a pharmacist degree are often assigned an advisor to help them choose the best courses.