How do I get a Pipefitter Job?
There are four steps required to get a pipefitter job: post-secondary training, related work experience, certification, and completing the job interview process. A pipefitter is a skilled trades person who installs, assembles, maintains, and fabricates piping systems. Although the term is used interchangeably with plumber, these are actually two separate trades. A pipefitter can install pipes and plumbing, but a plumber cannot fabricate pipes.
People who are mechanically inclined, skilled at working with tools, and enjoying working with their hands report the greatest satisfaction with this career. Many states have guidelines about who can be asked to perform pipefitter work, specifically restricting certain tasks to licensed pipefitters. A licensed pipefitter can find employment opportunities working for a large heating and air conditioning company, manufacturing facilities, shipyard, or semiconductor plants.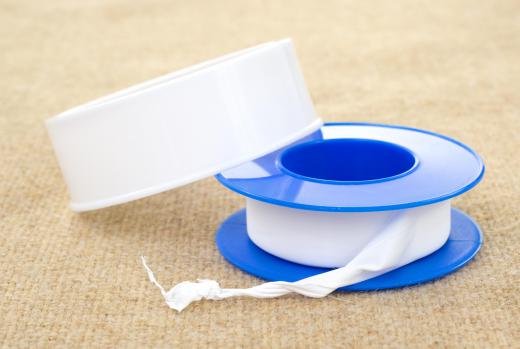 Post-secondary training programs are required to get a pipefitter job, and programs are available from a wide range of community and career colleges. These courses are typically two to three years in length, and provide a combination of theoretical and practical skills. Pipefitters need to have plumbing, welding, and metal working skills. Related work experience to get a pipefitter job includes working as a plumber or welder. Additional experience includes working in the construction trades, mechanical assistant positions, or a heating and air conditioning technician.
Pipefitting is a skilled trade and is regulated by the government. All pipefitters must complete a certification examination. In order to get a pipefitter job, candidates must complete a multiple-choice examination, in addition to completing a specific number of hours of work under a licensed pipefitter.
During the job interview process, take the time to prepare for the interview. Think of a list of standard interview questions and prepare your answers in advance. Some employers will have a short test of your pipefitting skills as part of the interview process. This job requires a specific level of skill, and it is very easy to see if the applicant is able to do the job or not.
Career advancement opportunities for a pipefitter include supervisory and management roles within the company. Most pipefitters move away from the physical aspect of the job into management or teaching positions after 10 to 15 years of working experience. This is a very physically demanding job, with a high risk of injury during the length of typical working careers.
Blueprint reading skills are very important in this job. Many people find this a difficult skill to master. There are short, focused courses available through a wide range of community and career colleges that focus specifically on reading blueprints.
AS FEATURED ON:
AS FEATURED ON:
By: Bert Folsom

Plumber's tape is used when joining pipes.

By: Roman Milert

Pipefitters, or steamfitters, are responsible for installing piping systems.

By: AP

During an apprenticeship, pipefitters learn how to read blueprints, fabricate pipes, and more.

By: Dmytro Sukharevskyy

Pipefitters are generally expected to have welding skills.

By: James Steidl

Unlike a plumber, a pipefitter can fabricate pipes, as well as install and maintain them.