How do I get an Arborist Certification?
Arborists are people who work with trees to maintain their health and shape, and sometimes they are referred to as "tree surgeons." Arborist certification is obtainable through an exam, but each different variety of arborist has its own set of guidelines and required credentials. According to the International Society of Arboriculture (ISA), there are six different types of arborist certification. The certifications include arborist, arborist with specialties in utilities or dealing with municipalities, tree workers with specialties in climbing or aerial lift equipment and master arborist.
While arborists are not required to obtain certification in most locales, certification often means a pay increase and better job prospects. The most basic type of arborist certificate available is the ISA arborist, and the ISA provides study materials on its website. A list of required knowledge and credentials can be found there as well. Basic knowledge of tree care, growth and identification are required. Similar certification can be found through local organizations, but the ISA certification is good anywhere in the world.
Arborist certification with a specialty in utilities means that the arborist has taken an exam and received a certificate stating he knows the proper safety procedures and rules for protecting a tree's health while working around utility lines. Often, this type of arborist works for the utility companies themselves. A specialization in municipalities means the arborist has a working knowledge of trees in urban settings. Such arborists may work for cities or regional governments, or park planning services as well as building contractors.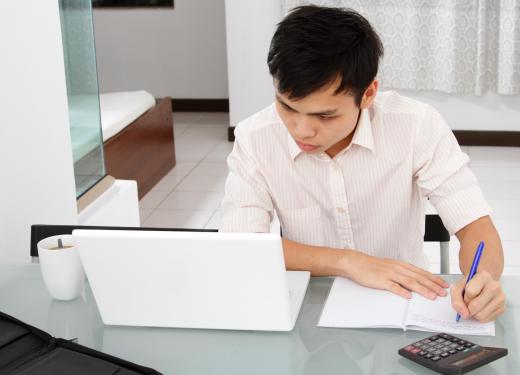 The certification also may include the tree worker specialist certification in either climbing or aerial lift equipment. An arborist who wants to become certified as a tree worker specialist in climbing needs to have documented more than one year of safe tree climbing protocol. Aerial lift equipment specialists work with motorized equipment and must know and demonstrate the recommended operation and safety procedures.
Board-certified master arborist certification requires the applicant first to become an ISA certified arborist, as well as meet a number of prerequisites set forth by the ISA. Persons seeking this kind of certification must be well-rounded, knowledgeable of the science of trees and their diseases, the safe handling and control of them, as well as business management and corporate relations. As with all other arborist certifications, there are exams that must be passed, and arborist certification study guides are available through the ISA.
AS FEATURED ON:
AS FEATURED ON:
By: Anatoly Tiplyashin

An arborist is responsible for maintaining the health of trees.

By: Adrin Shamsudin

The most basic type of arborist certificate available is the ISA arborist, and the ISA provides study materials on its website.