How Do I Score Well on MCAT® Verbal Reasoning?
You can score well on the Medical College Admission Test (MCAT®) verbal reasoning section by taking practice exams to familiarize yourself with the test style, reading higher level material consistently in the months prior to the exam, and choosing a test taking strategy for quick reading comprehension. The MCAT® verbal reasoning test has a series of written passages you must first read and then answer the questions that follow. Unlike other sections of the MCAT® that you can prepare for studying content from classes such physics, biology, and chemistry, the MCAT® verbal reasoning does not test material which you can directly prepare for. Instead, the questions test your ability to quickly read and comprehend a dense passage of material.
It is important to begin preparing for the MCAT® verbal reasoning section as soon as possible by first becoming a strong reader. This is accomplished by tackling difficult source material and reading it often. The passages on the MCAT® verbal reasoning test will be taken from science and medical journals, literature review sources, and other types of scholarly sources. Textbooks, certain magazines and newspapers, and non-fiction books are great resources to begin reading. This is a step that should be started months before the exam.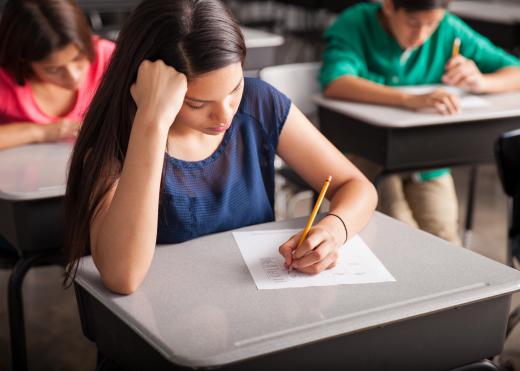 When you read, start being aware of the author's tone and the main point that is trying to be conveyed in each section or paragraph. These are the types of questions asked on the MCAT® verbal reasoning section. Learn how to be an active reader, which means evaluating information such as source credibility and looking out for the warrants of an author's claim or argument. On the MCAT® verbal reasoning test you will also be asked to apply information you have read to form a hypothesis and solve problems.
Practice tests are another element that is key to success on the MCAT®. A number of them are directly available from the Association of America Medical Colleges, the organization that administers the MCAT®. These practice tests are crucial because they directly simulate the computer based testing environment that is part of the real MCAT®. Other practice tests, both in paper and computer format, are available from MCAT® review books and test preparation companies.
When taking a practice test, the most critical step to your improvement is going over your answers to examine the questions you answered incorrectly. Try to recognize a pattern in the type of questions frequently mixed. When you have identified problem areas you can hone on them for improvement, allowing you to increase your score on the next practice test.
AS FEATURED ON:
AS FEATURED ON:
By: AntonioDiaz

It is important to begin preparing for the MCAT verbal reasoning section as soon as possible.

By: Edyta Pawlowska

Becoming a physician in the U.S. typically requires attending medical school.