WiseGEEK's No-Essay Scholarship for Hispanic Students
The Hispanic Empowerment No-Essay Scholarship is a $750 scholarship open to undergraduate and high school senior students.
Scholarship Award: $750
---
About the Scholarship
Access to quality education is a human right. And until that access is equally distributed, there's work to be done.
Students who are Hispanic make up more than a fifth of the total student population attending universities and colleges within the US. Around 60% of them will require financial aid and often are financially disadvantaged compared to their peers from other racial groups.
The Hispanic Empowerment No-Essay Scholarship is meant to encourage diversity in academia. This $750 award will help current or aspiring students who are Hispanic pay their tuition or student loans.
---
Scholarship Details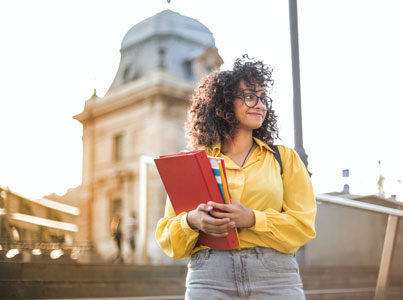 ---
Eligibility Requirements
Current undergraduate or high school senior Hispanic student

U.S. Citizen or permanent legal resident
---
How to Apply
You can apply for this scholarship on the Bold.org scholarship platform. Just set up a student profile on Bold.org and submit your application.
---
Scholarship Frequently Asked Questions
When is the scholarship deadline?
The application deadline is August 1, 2021.
What is the scholarship prize?
The scholarship award is $750.
When will the winner be chosen and notified?
Prior to the announcement date, we may contact finalists with additional questions about their application. Winners will be chosen based on the merit of their application.
How will the scholarship be paid?
We will send the $750 award check to the winner in their name.
How can I contact you with questions?
If you have any questions about the scholarship, you can email scholarships@wisegeek.com
How will my application information be used?
WiseGeek manages this scholarship with the support of the Bold.org scholarship platform. Bold.org takes student confidentiality and privacy incredibly seriously. Please refer to the application page on Bold.org for full details.