What Are Academic Skills?
Academic skills are a collection of study habits, learning strategies, and time management tools that help students learn and absorb school lessons. For most students, learning is about much more than access to information. Teachers often include academic skills in their lessons in order for students to really master certain concepts. These skills not only benefit the students when it comes time to take tests, but can also help in the future: solid study skills are essential for college success, for instance, and learning to balance multiple demands at once is valuable to many different career paths.
Core Skill Areas
Education around the world tends to focus on five primary areas: language arts, including reading and writing; mathematics; science; history; and technological literacy. Academic skills go hand in hand with these core subjects, giving students the tools they need to deeply learn the key lessons of each discipline.
Importance to Early Schooling
Students are typically exposed to academic skills from a very early age, often without even realizing it. The practice of daily homework, for instance, helps elementary students learn how to manage their time. Reading and discussing a book chapter by chapter emphasizes the importance of breaking large assignments into smaller, more digestible chunks, and keeping a daily journal of thoughts or a lab notebook during a semester of chemistry reinforces the notion of note taking and self-review.
In most cases, academic skills are organizational in nature. Students must learn to organize their time, their notes, and their study habits in order to effectively progress through a class.
Research is also a major component. Effective research skills do not come naturally to most students, and must be honed and refined over time. Elementary research projects that center on current events or class field trips pave the way for more advanced high school projects, college research papers, and even graduate thesis work.
Computer Literacy as an Educational Cornerstone
Technology is playing an increasingly pivotal role in education, which makes learning how to work with computers an essential learning skill. Most major research databases are online, and the Internet also provides a wealth of information on most any topic imaginable. Students who learn how to navigate these sources, as well as how to sort reputable information from illegitimate sites, are the best prepared to succeed in a world that is ever more computer-centric.
Computer skills are often taught at the elementary level through exercises like WebQuests or Internet scavenger hunts. Older students may take research courses that focus on maximizing computer tools for academic purposes. More and more, assignments in all disciplines incorporate word processing, web posting, and Internet research in order to help emphasize these skills.
Impact on Test Scores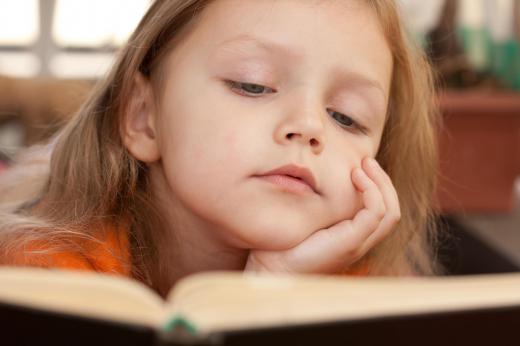 While class participation and daily assignments are important parts of academic learning, the bulk of a student's grade is generally assessed based on test performance. Academic skills are particularly important when it comes to studying for exams. Simply mastering the material is not usually enough: students must also demonstrate that they can synthesize information, draw their own conclusions, and apply lessons learned to new scenarios. All of this requires some sort of academic skill set.
Doing well on exams is also important when it comes to life after school. Standardized tests are used throughout the world as a means of assessing students' aptitude for college or university admissions. Graduate programs typically make use of entrance exams, too. Students who have learned how to study and concentrate for long periods of time are poised to score the best on these sorts of tests.
Perfecting Study Skills in College
For many students, the academic skills needed to get through high school are slightly different than those needed to conquer the challenges of university life. College offers students a lot of new freedoms, both personally and academically. In order to help students adjust to these changes, many universities sponsor Academic Resource Centers focused specifically on academic skill acquisition. These centers typically employ tutors and counselors who can help students come up with study plans, chart out time management schemes, and balance competing demands.
Real-Life Implications
Mastering good habits in the classroom can also have profound effects on life after graduation. Much of what it takes to succeed in school is also required to succeed on the job. Time management, personal discipline, and the ability to complete multiple tasks simultaneously are all keys to good work ethic, and are the building blocks of most required job skills.
How To Develop Academic Skills
Though there are an extremely broad array of academic skills that can help kids to perform well on tests, essays, and evaluations, all require a few core abilities. Generally, these are:
While the "hard skills" that result from these general abilities can be taught directly at any point in life, abilities become harder to change as time goes on. Still, each can be reinforced through exercises and sound practices.
Concentration
One of the most helpful and efficient ways to increase concentration is to practice it through yoga or meditation. While kids don't naturally understand the value of these ancient arts, children as young as eight can use them to improve concentration.
Both standard yoga and meditation require practitioners to pay complete attention to the breath of the body. When their attention inevitably strays to other things, meditation simply asks them to return to their breath. Over time, kids may find that the attention they developed in a meditative state carries through to studying or doing other things.
Recall
Recall is the ability to remember the things you learn under pressure. This is especially important when kids find themselves under stress, as the human mind tends to forget more when highly stressed. To improve your recall, you should do your best to reduce your stress. Ways to do this include:
Sleeping well at night
Exercising regularly
Eating a healthy diet
Maintaining good social relationships
Practicing under pressure
Persistence
Persistence is the ability to continue despite experiencing setbacks or disappointments. The academic world is full of difficulties and setbacks. The adult grant application process, for example, almost always yields many rejections before even a single success. In order to train persistence, students must see examples of mentors and role models experiencing the same hardships they do.
What Are Some Good Academic Skills
It isn't possible to learn every single academic skill in a single study session. Good habits are developed over time and honed through practice. It can, however, help to know what specific skills successful students use. Here are some:
Managing appointments and classes with a calendar
Prioritizing important work over other work
Taking detailed notes in class
Asking questions without fear of judgment
Cooperating well with others on group assignments
Academic Skills Examples
While there are too many useful skills to list here, most successful adults have used these at one time or another to learn difficult material:
Studying Effectively
It may sound obvious, but studying effectively is among the most important of all academic skills. The most efficient study strategies make use of one or more mnemonic devices. Though there are plenty of examples of such devices online, a simple one is to create an abbreviation. To remember the order of the north, east, south, and west cardinal directions, for example, kids are sometimes encouraged to remember the ridiculous abbreviation "never eat soggy waffles."
When studying for material with clear right and wrong answers, flashcards can't be beaten. Since flashcards require students to use recall, rather than deductive abilities, they powerfully strengthen memories of specific items that would otherwise be all too easy to forget.
Reading Actively
Though most students understand how to read, reading to absorb content can be much harder. One way to hack the brain to remember better is to highlight at least one key phrase per paragraph of reading material. This tells the mind that the material is important and that it shouldn't simply be dismissed as filler.
To add extra power to a reading session, many prudent students write notes in the margin regarding any questions or misunderstandings they may have about the material. Others simply write out connections or ideas that come about.
Using Test-Taking Techniques
Taking tests effectively is an invaluable skill for students of any age, and multiple-choice tests are perfect for using special strategies. Crossing off unlikely answers, for example, can statistically improve students' chances of guessing correctly without any additional research. Another technique is to abandon unclear items and search for the answer later in the test. There are innumerable other simple strategies, and each can ease test anxiety and improve grades.
Understanding Sources
The world of today is full of subpar information, and this makes sorting good references from bad ones all the more important. Unfortunately, students are often taught far too late how to find reputable academic articles online. Often, it isn't until late college that young adults learn to scrutinize sample sizes, populations, and study design. The earlier kids learn about these scholarly nuances, the better.
AS FEATURED ON:
AS FEATURED ON:
By: Jacek Chabraszewski

Good study habits build academic skills.

By: Karramba Production

It's important to develop good study habits.

By: PHILETDOM

Note taking may help improve academic skills.

By: Monkey Business

Preparing for exams is an important academic skill.

By: atikinka2

Literacy is an important core academic skill.

By: Monkey Business

Teachers often include academic skills in their lessons to assist students with mastering certain concepts.

By: Lisa F. Young

Academic skills include being successful in the classroom.