What Are the Benefits of Studying Nursing?
Studying nursing offers numerous benefits, including a rewarding career, job security, and the opportunity to make a difference in people's lives. It also provides a diverse range of specializations and continuous learning. But how does one decide which nursing path to take?
Almost anyone considering entering a nursing degree program is likely to wonder what the benefits of studying nursing are. In fact, studying nursing has a number of positive aspects. First of all, it provides graduates with a broad yet stable career path, and also affords students more hands-on experience than many other degree programs. Studying nursing also instills students with broad scientific and medical knowledge while allowing the opportunity for specialization. Finally, due to the quantity and diverse types of nursing programs available, many students find that studying nursing fits easily within their existing lifestyle.
Perhaps one of the most tangible benefits of studying nursing is the fact that students are pursuing a career path that is stable. This is because people's need for healthcare is not affected by a country's economic climate, and therefore nurses are always in demand. In addition to the fact that nursing jobs are consistently available, the variety of jobs on offer at any one time can also be incredibly diverse. For instance, a nurse might find work at a local hospital or as part of a medical aid program in a faraway country. Her job might primarily consist of performing routine medical procedures, acting as an educator, assisting a forensics team, or many other possibilities.
Another benefit of studying nursing is that almost every nursing degree program requires its students to complete a significant number of clinical hours at a hospital, doctor's office, or other medical facility. This requirement provides the student with considerable hands-on experience before she has even completed her degree, which in turn can allow her to enter the job market with a good sense of what a nurse's job is like. Further, these clinical hours give the student the opportunity to "try on" a nursing career before fully committing to it, affording her a chance to pursue a different course of study should she find that nursing is not a good fit.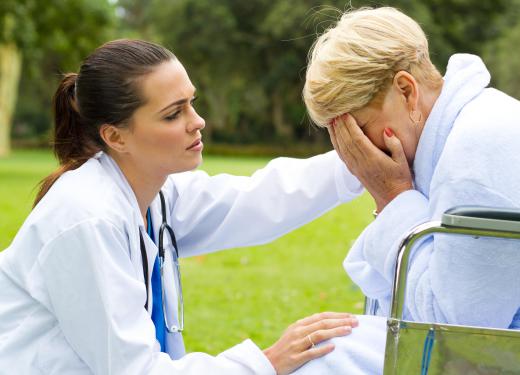 Those with a keen interest in scientific and medical subjects such as biology, anatomy, and pharmacology will likely find that one of the benefits of studying nursing is the broad knowledge it provides of such subjects. Of course, those who are not interested in this type of knowledge may feel that this is a disadvantage. It should be noted that many nursing programs, especially those at the graduate level, allow students to specialize in a particular area of nursing. Thus, these programs not only instill the student with broad general medical knowledge, but also allow her to acquire advanced expertise in one or more areas of interest.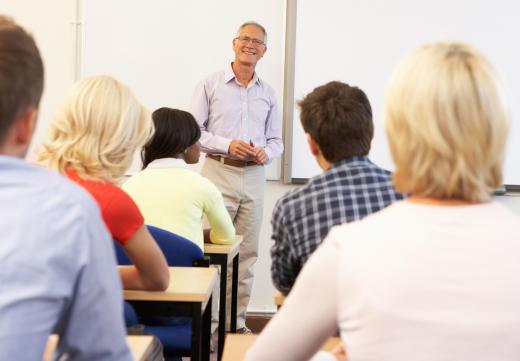 For some students, one of the most significant benefits of studying nursing is that nursing degree programs are offered in many different formats by a very large number of colleges and universities. This means that it is usually possible to find a nursing program within a reasonable distance from one's home. Further, a nursing student may have the option of attending school full time or part time, during the day, in the evenings, or on weekends. She may even be able to complete some or all of her classes online. Consequently, many nursing programs easily conform to one's existing lifestyle.
AS FEATURED ON:
AS FEATURED ON:
By: Photographee.eu

Good study habits may include taking notes and marking important passages in nursing texts.

By: michaeljung

Nurses are always in demand, regardless of economic fluctuations that can affect other jobs and careers.

By: Monkey Business

Many nursing courses are offered in the evenings and on weekends, allowing students to work full time while pursuing their degree.

By: Sandor Kacso

Studying nursing allows the student to pursue a job that will better the lives of others.

By: dmitrimaruta

Almost every nursing program requires students to complete a significant number of clinical hours in a hospital.

By: sudok1

Studying nursing can help people be able to provide better first aid in everyday situations.

By: Photographee.eu

Nursing appeals to those with an interest in biology, anatomy and pharmacology.

By: Tyler Olson

Nursing students may be taught various methods of determining a patient's pulse during clinicals.