What Are the Best Tips for a Patient Care Technician?
Becoming a patient care technician (PCT) can be a good way of entering the medical field and can offer opportunities for advancement with the right education. PCTs should become certified to improve their job prospects and might want to take certain courses that allow students to take more than just one certification exam. Patient care technicians should also have certain traits, so it's best to understand exactly what a patient care technician does before getting into this line of work.
Many patient care technicians use the position to begin a career in medicine. The necessary training can be completed in as little as six months. With further education, many PCTs go on to become registered nurses (RNs).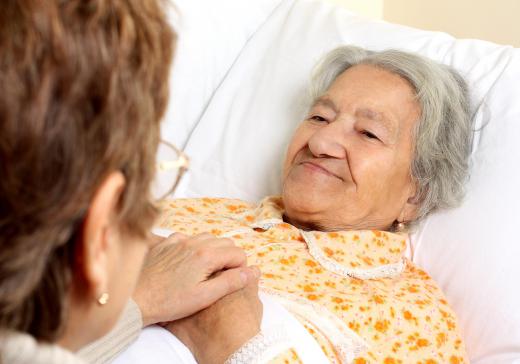 Certification is an important step if you work or plan to work in this field. In some areas, it is not compulsory, but in those areas, wages are generally lower. In certain states in the US, for example, certification is required, and in areas where the profession is recognized, the wages tend to be higher. Some employers also require certification from potential job candidates, so taking a certification exam can offer not only higher earnings but also increased job opportunities.
Find out what the local requirements are to become a patient care technician before enrolling with a specific training center. Certain states in the US require not only PCT certification but also Certified Nursing Assistant (CNA) certification. Some training providers offer courses that prepare students for both the PCT and CNA certification exams. This allows students to obtain two qualifications through the completion of one course and can be a faster and more affordable option than taking two separate courses.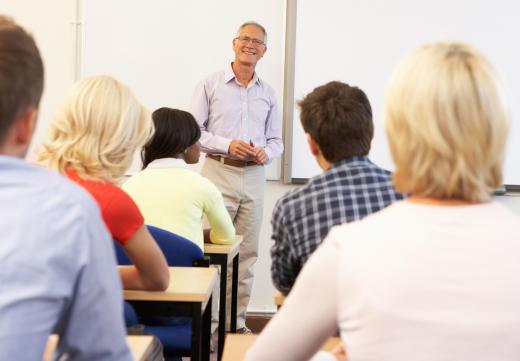 Patient care technicians work very closely with patients and see to their needs on a daily basis. This is why certain personality traits are important for someone who plans to work in this field. You should, of course, have a genuine desire to help others. A friendly manner as well as patience are required, as some patients can be harder to deal with than others. PCTs have more patient contact on a day-to-day basis than nurses or doctors, so the job can be ideal for someone who is a people person.
When working in this field, attention to detail is also helpful. Patient care technicians monitor the patient's vital signs and keep track of information, such as blood pressure. They also monitor patients for side effects from any of the medications the patients receive.
Like most other jobs in this field, being a patient care technician is not the ideal job for someone who is squeamish. The duties of a PCT may include taking care of patient needs, such as personal hygiene. PCTs may also be called on to collect blood samples, and working in this field requires being comfortable with such duties.
AS FEATURED ON:
AS FEATURED ON:
By: koszivu

A patient care technician has the most direct contact with patients.

By: Kadmy

Patient care technicians monitor patient's vital signs and ensure patient comfort.

By: Monkey Business

Many PCTs take additional courses at night or on the weekends in order to become a registered nurse.

By: Sandor Kacso

Some patient care technicians serve as home health aides.

By: George Wada

Many patient care technicians use the position to begin a career in medicine.