What are the Different Cardiothoracic Surgery Jobs?
A cardiothoracic surgeon is a medical doctor who has extensive training in open heart, respiratory tract, and thoracic cavity blood vessel surgery. Assisting the surgeon are highly-skilled medical personnel with training and experience in this specialty. Cardiothoracic surgery physician's assistant and nurse practitioner are two of the cardiothoracic surgery jobs that support the surgeon. The educational requirements for these cardiothoracic surgery jobs may vary. These jobs pay very well and the need is expected to rise as the population ages.
To work as a cardiothoracic surgeon, one must first earn a bachelor's degree from an accredited college or university. This is followed by four years of medical school and then a five or six year general surgery residency. After the general surgery residency, an additional two-year residency in cardiothoracic surgery is required. Further specialization in children's heart surgery or another area may require additional education beyond the general cardiothoracic surgery residency. This can add up to more than 16 years of post-secondary school education.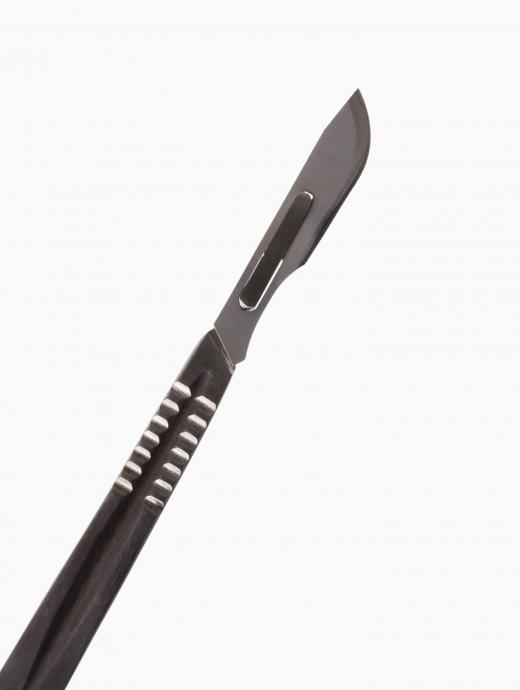 Job prospects for cardiovascular surgeons are good. About 50% of current surgeons in this specialty are expected to retire within the next ten years. Beginning cardiovascular surgeons may earn approximately $150,000-$250,000 U.S. Dollars (USD). These surgeons work well over 40 hours per week on a regular basis.
The physician's assistant is another of the cardiothoracic surgery jobs. The cardiothoracic physician's assistant has her own medical license and treats patients independently, but is technically under the direction of the doctor. She is also involved in assisting in the operating room, performing exams, and prescribing medication. A bachelor's degree followed by a two-year physician assistant graduate program is required. A two-year residency in cardiothoracic surgery follows the graduate program.
Physician's assistant training pilot programs are spreading across the world, and cardiothoracic physician assistant job prospects appear to be very good. In the United States, a cardiothoracic surgery physician's assistant may earn between $100,000-$200,000 USD per year.
Cardiothoracic surgery nurse practitioner is one of the other cardiothoracic surgery jobs responsible for helping patients before and after surgery. Under doctor supervision, these nurse practitioners may diagnose illness, prescribe medication, and otherwise care for people with chronic pulmonary and heart conditions. Registered nurses who have earned an associate's or bachelor's degree must continue their education in order to work as a cardiothoracic nurse practitioner. They may earn a master's or doctorate degree in nursing with a specialization in cardiothoracic surgery following their initial education.
As with all of the other cardiothoracic surgery jobs, the employment outlook is promising. Cardiothoracic surgery nurse practitioners may earn about $100,000 USD per year. Working hours are usually a standard 40-hour work week. Night and weekend rotations may be required in some situations, however. For those interested in science and who want to help people, one of these cardiothoracic surgery jobs may be an appropriate career choice.
AS FEATURED ON:
AS FEATURED ON:
By: iofoto

A scalpel is a small, sharp knife that is used in surgeries to make incisions.

By: Gennadiy Poznyakov

Surgeons are assisted by several specialists and nurses during a cardiothoracic procedure.

By: Matthew Cole

Cardiac problems in children and infants are different than in adults, and surgeons must prepare many years in order to work in pediatric cardiac surgery.