What Are the Different LPO Jobs?
When legal entities outsource legal work to persons or companies outside of their national territory, they are obtaining a service known as legal process outsourcing (LPO). Many law firms in the United States seek this type of service because it allows them to quickly finish legal tasks for a very cost-efficient price. Since law firms differ in areas of practice, people providing outsourced legal services have the ability to obtain different LPO jobs. These jobs range from providing litigation support to extensive legal research to immigration documentation preparation and more, but a person should only acquire a job that complements his or her area of expertise. Other jobs include providing services to law firms that specialize in areas such as real estate, personal injury, and finance, as well as workers compensation, and others.
Different LPO jobs providing litigation services are large in number. In 2011, most of these jobs were located in India and surrounding countries. People who provide the services organize and file chronologies, in addition to analyzing and preparing them. They also draft complaints, responsive pleadings, and correspondences. Competent persons or companies providing the services provide hiring entities with both non-disclosure and confidentiality agreements.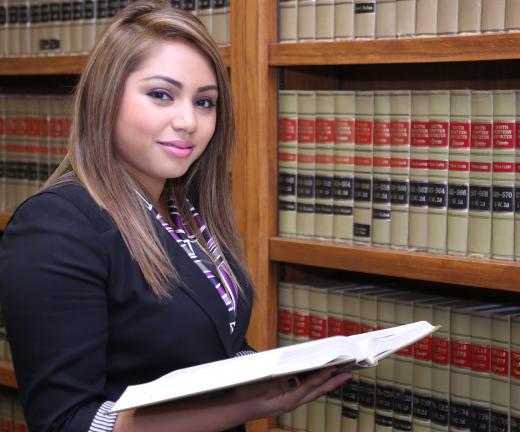 Many lawyers outsource research tasks to save time and money; this is especially seen in small law firms. When a person provides LPO services in relation to legal research, he or she should have unlimited and unrestricted access to a law library. Persons providing research services do not become a form of counsel to the hiring law firm's client. Instead, they are a subcontractor and should only communicate with the legal entity that hired them. It is always best for the person to carry malpractice and omissions insurance because most law firms will require this before signing an LPO agreement.
Those legal entities specializing in immigration law often seek the assistance of LPO service providers who prepare immigration documentation. Different LPO jobs in this field provide a number of services, which include performing background checks and/or acquiring proper visa and work permits. Anyone working this type of job must thoroughly understand immigration laws because strict compliance is mandatory.
People looking for different LPO jobs will find it beneficial to partner with a company that provides LPO staffing support services. Companies providing these services help LPO job seekers understand the importance of implementing security measures, such as SSL encryption, time and access control systems, and policies related to document shredding. They also provide access to a number of different LPO jobs, which allows a person to rest assured that he or she becomes part of a qualified and professional LPO workforce.
AS FEATURED ON:
AS FEATURED ON:
By: George Wada

Some LPO jobs require excellent research skills.

By: yossarian6

Those legal entities specializing in immigration law often seek the assistance of LPO service providers who prepare immigration documentation.