What are the Different Machinist Careers?
A machinist uses specialized equipment to cut and shape metal parts in a manufacturing plant. He or she may specialize in a number of different areas of production such as operating a specific piece of manufacturing equipment, performing general maintenance on machines, or implementing new computer numerically controlled (CNC) technology. Since there are so many specializations in the field, there are several different types of machinist careers available.
The majority of machinist careers can be found in factories that mass produce metal parts or tools. Machinists frequently work on an assembly line, performing repetitive cutting or molding jobs on certain parts. In addition to actually forming a part, production machinists are generally in charge of inspecting materials and machines, reading blueprints or specification manuals, and making adjustments and corrections when necessary. Often, machined parts must meet exact specifications before they can be released from a factory. Therefore, machinists must pay very close attention to details and evaluate their work frequently.
Some machinists work primarily with hand tools and precision instruments, though most professionals use CNC machines to make and modify parts. CNC machines are semi- or fully automated pieces of equipment which a machinist programs to perform certain tasks, such as cutting metal to specified dimensions. CNC machinists must be proficient with computers and able to manipulate complicated robotic equipment.
Maintenance machinist careers entail performing repairs on factory machines and replacing metal parts. Most of the duties of maintenance machinists involve repair work and preventative upkeep on existing equipment, though machinists occasionally engage in customer service as well. When a client needs a replacement part, for example, a maintenance machinist might be required to locate the original blueprints for the part and build a new one to the same specifications.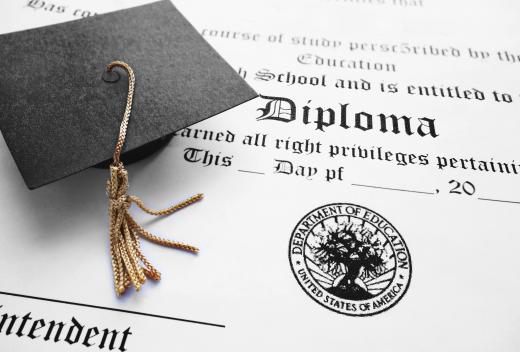 To obtain machinist careers in any specialty, candidates must typically hold high school diplomas and have experience in metalwork. Some employers offer formal apprenticeships to new machinists, which can last up to four years. Apprentices usually receive classroom and practical training to learn about safety, tools, and techniques essential to the trade. Many apprentices act as assistants to experienced machinists, observing their work and gaining valuable hands-on training. Upon completion of an apprenticeship, a new machinist can become a certified journey worker and pursue independent machinist careers.
Machinists with extensive education and experience may become CNC programmers or factory supervisors. CNC programmers typically work in research and development, creating new machines and improving existing ones. Some machinists choose to open their own machining shops, where they also assume the administrative duties of hiring employees, installing equipment, and finding clients in need of machinist services.
AS FEATURED ON:
AS FEATURED ON:
By: lianxun zhang

A CNC machine used by a machinist.

By: uwimages

A CNC machinist must be familiar with how a CNC machine is programmed, as well as maintenance and troubleshooting.

By: zimmytws

A high school diploma is typically the minimum educational requirement to become a machinist.