What are the Different Medical Coder Jobs?
Almost all medical coder jobs involve the same basic tasks, though the title given to a medical coder may change from place to place. Essentially, the main responsibility of a medical coder is to organize, code, and file patient medical records. Medical coders are also referred to as health information coders, medical coding specialists, coding specialists, and health information technicians.
Every time that a patient visits with a medical provider, a record of that visit is recorded and filed. Records are filed for a number of reasons ranging from insurance purposes to case history purposes. Rather than place files haphazardly, every patient file contains a specific filing code. Medical coders are responsible for assigning the right codes to each patient file, and storing each file within a computer database for easy retrieval.
Medical coder jobs can also include making sure that all charts are completely filled out, checking for patient and doctor signatures, verifying information, and using computer software in order to analyze data. While most medical coders do not specialize in one area of medicine, some coders work within specific medical fields.
Medical coders may find employment in hospitals, private clinics, nursing homes, care homes, surgical centers, and other medical buildings. Those medical professionals who specialize in one type of medicine may look for a medical coder who is also specialized. Thus, it may be worthwhile for a prospective coder to gain experience within one area of medicine rather than studying general medicine.
Most coders must obtain some type of certification within the coding field prior to securing a job position. In North America, certification comes in the form of an Accredited Record Technician's Certificate or a Certified Coding Specialist certificate. Prior to obtaining any kind of certification, coders must successfully complete technical or trade school.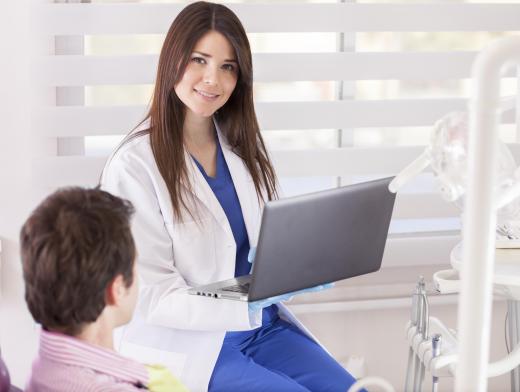 Searching for medical coder jobs may be slightly difficult. Since there are a lot of aspiring medical coders, there aren't a lot of job openings within this field. Still, medical coder jobs can be found by searching through job websites, speaking with career counselors, or applying directly to an opening within a hospital or clinic.
Since coders will often speak directly with patients and medical professionals, it is essential that all coders possess people skills, great communication skills, and the ability to gather personal information from all types of sources. While medical coder jobs are vital to the medical industry, these jobs are not suited for everyone.
AS FEATURED ON:
AS FEATURED ON:
By: contrastwerkstatt

A medical billing coder may work in a hospital, nursing home, or private practice, to name a few.

By: Tom Wang

Medical coders rely on doctors and nurses to complete each patient chart accurately.

By: AntonioDiaz

Every time a patient visits with a medical provider, a record of that visit is recorded and filed.