What are the Different Methods of Quality Control in Education?
Quality Control (QC) is a process undertaken to ensure that the standards and goals of an operation are both realistic and being met. In education, quality control is an important issue, as parents, students, and educators want to ensure that all students receive adequate training for the future. There are many methods of quality control in education, including standardized testing, teaching review, and training.
Education quality control usually begins with the formation of school standards. These may be institution, district, state, or national guidelines that determine what a student should know by the end of each grade. For instance, a quality control standard might require all students to have taken and passed geometry by the tenth grade. Quality control standards also lay out guidelines for the education requirements for teachers, such as possession of a valid teaching credential. Once school standards are set, the overseeing board can implement a cycle of investigation, policy changes and additions, and implementation that ensures that a school meets its standards.
One method of quality control in education is standardized testing. Students in each grade are given a test that measures their aptitude in required subjects, such as spelling, reading comprehension, and mathematics. These tests are often administered by a third party company and do not constitute part of the regular grading process. Standardized tests let school authorities know the level of student education as compared to the existing standard. If an age group or grade is struggling in a particular area of the test, measures may be implemented to improve classes in that area.
Teacher review is another important method of QC in education. In many regions, teachers are periodically observed by quality control experts, colleagues, or school management in order to assess their success at meeting quality standards. In determining a teacher's performance, observers may interview students, examine recent grades given, and judge whether the methods used in the classroom are truly adding to education. Using many different tactics to determine teacher performance level is often considered very important; teachers rated based on standardized testing alone may leave out important areas of learning that cannot be measured by tests.
Listening to student, teacher, and parent feedback is sometimes an important part of quality control in education. Teachers can give a clear picture of how a particular class is struggling or succeeding, while students are often full of valuable information about how teachers manage a classroom and how it could be improved. Paying careful attention to feedback can help create solutions to quality control lapses.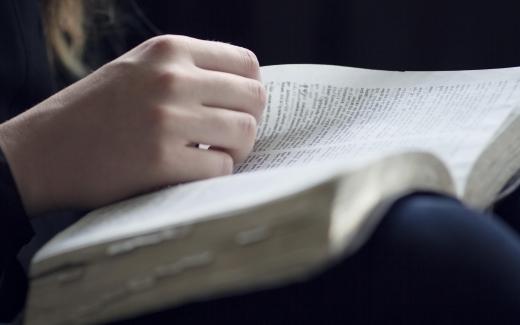 Laws and funded programs are sometimes used to help improve QC in education. Governmental intervention can sometimes try to bridge a quality lapse that is widespread and outside of the jurisdiction of a single school or educational system. One example of government involvement in educational quality control would be a government funded program that provided free nursery school to help prepare young children for an educational environment.
Quality control in education must be an ongoing process; meeting standards one year does not guarantee future performance. By creating a continual process of data gathering, review, and implementation allows school officials to stay on top of quality assurance from year to year. Relying on a variety of methods also helps guarantee that the whole picture of a school or school system is being examined.
AS FEATURED ON:
AS FEATURED ON:
By: michaeljung

Quality control ensures students receive a good education.

By: sepy

No Child Left Behind aims to improve the quality of education in the areas of reading and writing.

By: Tyler Olson

Quality control standards might require that all students pass geometry by a certain grade.

By: kjekol

Reading comprehension is one facet students are tested on to make sure they meet standards.

By: yanlev

Online standardized assessments help gauge education programs.

By: AVAVA

Teachers are regularly evaluated based on how their students perform on standardized tests.

By: Lisa F. Young

Some people believe the importance of standardized testing scores is overstated in No Child Left Behind.

By: Joanna Zielinska

Education programming is routinely reviewed for quality.