What are the Different Types of Computer Science Jobs?
There are many different types of computer science jobs to choose from. Deciding on a computer related career can be challenging because of the many choices. Once you know that you want to work with computers, it is important to narrow your selection even further. The best way to do this is to understand what is involved in each job, and then consider your own skills and education.
Computer programming is one of the computer science jobs that many people first think of when they think of computer careers. Computer programmers write code for software. There are a variety of computer programming languages that are used, and learning more than one can enhance your employability. Computer programmers must be analytical, and detail-oriented, because the smallest mistake can lead to an entire project not functioning properly.
Web developing is another computer science job. Some web developers work primarily in the programming section, using java, flash, and other web-based languages to build websites. Other web developers work as designers, building the layout of the website in an attractive and functional manner. Some web developers fulfill both functions, designing and creating websites from the ground up.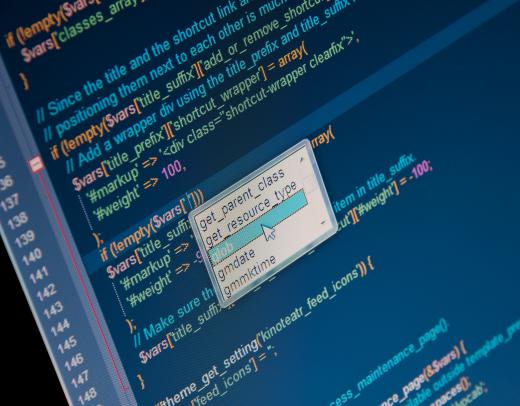 Another choice in computer science jobs that many people find appealing is game developer. A game developers work in programming, graphics design, or concept development. Specialists in each of these areas typically collaborate as a team, taking the game idea, and building it through multiple levels. The game will run through many levels of quality checking and troubleshooting before it is deemed complete, and is shipped to stores. Most of the people working on the game will have a computer science background, however those with marketing, business, or law backgrounds are also closely involved at various stages.
Animation artistry is another field of computer science that is popular and interesting. Animation artists can work on computer programs, or on movie productions. Animation artistry can be a competitive field, and a solid computer science education, as well as a background in art can strengthen your resume.
Other computer science jobs that are in high demand, involve technical support. Support of computer systems is needed in all areas of the work force. Support personnel may be employed by a law firm, hospital or any other non-computer related company to provide computer support. Many computer professionals enjoy these types of positions, because they offer autonomy, while still allowing the employee to do the job that he loves. Others may find the job frustrating when they realize how little the rest of the population knows, or cares, about how a computer works.
AS FEATURED ON:
AS FEATURED ON:
By: Photo_Ma

Computer programmers may specialize in updating existing software.

By: Leo

Software coding is one area of focus.

By: yanlev

Those pursuing a job in the computer science field should be prepared to spend a lot of time in the computer lab writing code for software.

By: chungking

A computer scientist may specialize in designing control systems for power plants, factories, rail yards, and other facilities.

By: nyul

Software specialists might be used to train employees on new programs.