What are the Different Types of Electrician Jobs?
There are three different electrician jobs: self-employment, working for an electrical contractor, and teaching. An electrician is a skilled trades person who has a combination of education and experience working with electrical wiring. In order to work as an electrician, a license is required. This process is managed by the state government, which has strict regulations that must be met in order to become an electrician.
The first requirement to become an electrician is an education program at a community or career college. These programs are typically two to three years in length. The classroom training is combined with job placement opportunities.
Upon completion of the training, all candidates are required to pass a licensing examination to become an electrician. Unlicensed electricians must clearly state their status to any potential employers or clients. The types of jobs available to an unlicensed electrician are very restricted, as a licensed electrician must check their work.
The most common source of electrician jobs is self-employment. Licensed electricians can open their own businesses, deciding what type of service they want to provide, ranging from residential to commercial. Most electricians specialize in one or the other, as this provides an opportunity to build efficiencies into the process and expand a customer base.
Another option is to work for an electrical contractor. These electrician jobs provide more stability than self-employment, and are a good way to start a career as an electrician. An established contractor often has business relationships with builders, and construction and renovation firms. These businesses often work together, coordinating activity between the different trades on a large project.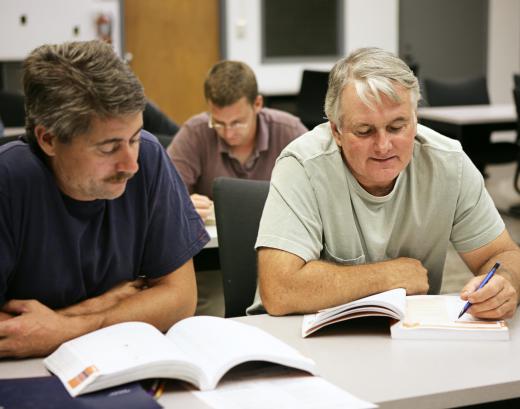 Electricians can become instructors at local community or career colleges, teaching courses in basic wiring, reading electrical schematics, and more. Many electricians also offer courses in electrical safety for construction workers, factory staff, building operators, and hobbyists. In order to become an instructor, many electricians complete a certificate program in adult education. Learning the most effective way to teach adults can be a huge help when making this career transition.
People who report the greatest satisfaction in electrician jobs enjoy working with their hands, interacting with a wide variety of people, and being independent. A skilled electrician is an essential asset to any construction or renovation project. The career advancement opportunities for an electrician include becoming the lead hand, project manager, or shift supervisor. The options available depend on the work environment and the organizational structure.
AS FEATURED ON:
AS FEATURED ON:
By: michaeljung

Electricians can teach, work for electrical contractors or obtain work through self-employment.

By: ArenaCreative

Licensed electricians may be hired to wire residential construction.

By: Lisa F. Young

Many electricians offer courses in electrical safety for construction workers.

By: mavil

A master electrician may review the blueprints for a new construction project.

By: auremar

People who report the greatest satisfaction in electrician jobs typically enjoy working with their hands.

By: Kadmy

Many electricians are self-employed.

By: gandolf

Electricians who service industrial or manufacturing sites may be responsible for installing or maintaining disconnectors, also known as disconnect switches.