What Are the Different Types of Health Science Degree Programs?
There are basically two types of health science degree programs: general studies and field specific. There are both undergraduate and graduate programs in health science offered in traditional classes, online, and in hybrid courses. A bachelor's degree is the prerequisite for most professional medical programs and research positions, and a health science degree offers a solid background in health studies.
A bachelor's degree in health science is somewhat more general than other allied health degrees, like nursing or physical therapy. It provides a broad range of studies rather than a narrow focus so that graduates of a health science program can pursue a variety of career and educational options. Studies include natural sciences, mathematics, humanities, and many other topics.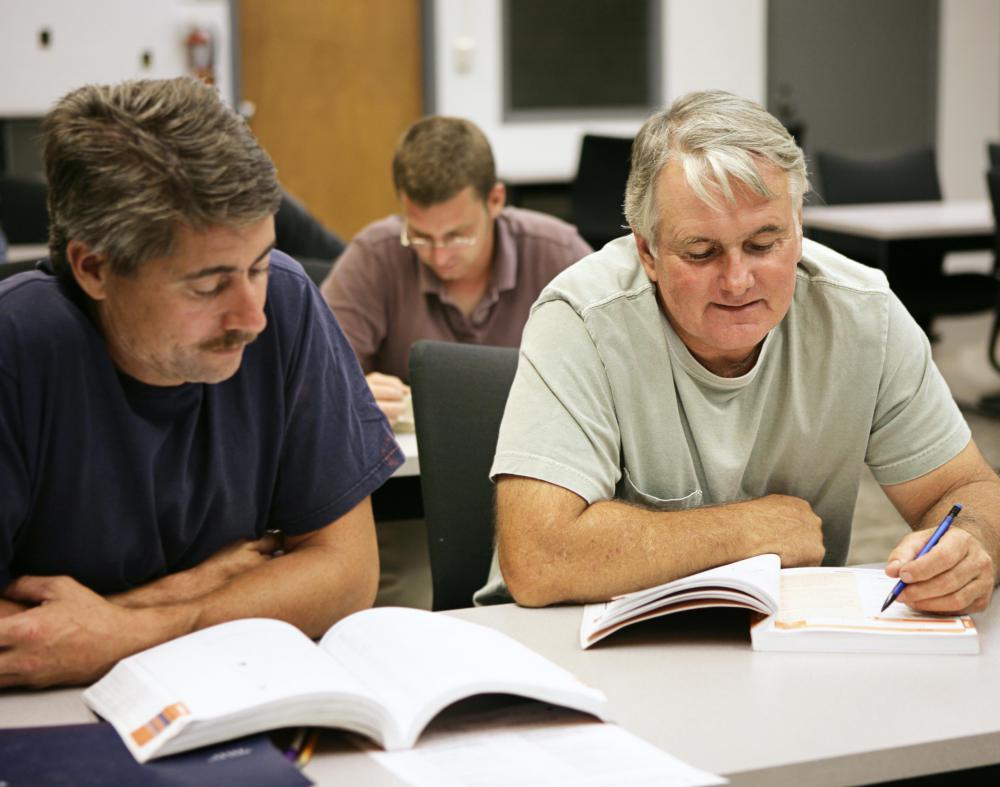 In some cases, students can choose a concentration, or focus, to prepare them for a specific career. Almost any field related to health, medicine, or scientific research can be combined with a health science degree, creating hundreds of options. Some health science students can even complete government exams and get their license to practice in a medical field if their program is well designed.
Health science degree programs that do not include a concentration, may be designed for students who intend to go to graduate and professional school. Many students who wish to pursue a degree in other medical fields, like chiropractics, veterinary science, or health education will obtain a bachelor's degree in health science first. It is also common for individuals who are already professionals in the field of allied medicine to obtain a health science bachelor's or master's degree. A higher level education often results in better job opportunities and higher pay.
Health administrators and other specialists who work on the business side of the medical profession often have a master's in health science. Typically, the masters degree is much more focused than the bachelor's, and applicants must have a bachelor's degree to be eligible for master's health science degree programs. Education, administration, and public health are common concentrations for master's health science programs.
Although there are online health science degree programs available, the best programs offer partnerships with clinics, medical offices, and hospitals to their students. Typically in the third or fourth year, students are given the opportunity to work as interns to develop hands-on skills and gain experience. Programs which are exclusively online typically do not have a hands-on component. For students who are already working as allied health professionals, this is an advantage, but for individuals who are not yet practicing, hands-on experience is crucial.
Many career opportunities are available to graduates of a health science program.

Working in a medical lab is one available opportunity with the appropriate health sciences degree.

A bachelor's degree is the prerequisite for most professional medical programs and research positions.

Some physical education teachers and coaches have health science degrees.