What are the Different Types of Maintenance Jobs?
Maintenance workers are essential in nearly every type of facility to help keep mechanical and electrical systems running properly. Some workers perform a broad range of tasks that include carpentry, plumbing, and electrical repair, though many others specialize by maintaining a particular type of machine or equipment. Individuals who enjoy fixing things and are good with their hands can find maintenance jobs in a number of different settings and specialties. Building superintendents, groundskeepers, mechanics, and industrial machinery workers hold the majority of maintenance jobs.
Building superintendents perform a variety of maintenance jobs at an apartment building or other residential housing complex. They conduct routine maintenance checks and make repairs to the interior and exterior of their buildings, such as changing lightbulbs, fixing damaged locks, and patching holes in walls. Superintendents also answer service calls placed by tenants when something malfunctions within their apartment units. Most superintendents are skilled at plumbing and electrical work, and many hold specialized certificates or licenses to perform detailed repair jobs on such systems.
Groundskeepers at large office buildings, golf courses, resorts, and schools perform a number of landscaping and maintenance jobs. They repair sprinkler systems, maintain yard equipment, and work on large mechanical systems like boilers and heating units. A groundskeeper also cleans and maintains fences, walls, benches, and other structures to improve the aesthetics of a facility. Most groundskeepers learn maintenance skills on the job from experienced professionals. A worker can broaden his or her credentials and job opportunities by becoming certified to perform specialized jobs, like heating, ventilation, and air conditioning repair.
Mechanics and other service technicians specialize in maintaining and repairing motorized vehicles and equipment, such as automobiles, airplanes, and trains. A professional might perform scheduled preventive maintenance checks on vehicles or undertake large repair jobs that require days to complete. Through vocational programs and on-the-job training, mechanics become familiar with the complex systems that allow motors and transmissions to run smoothly. Some mechanics specialize in diagnosing and maintaining electrical, brake, or mechanical systems, though most are skilled in all aspects of engine and vehicle repair.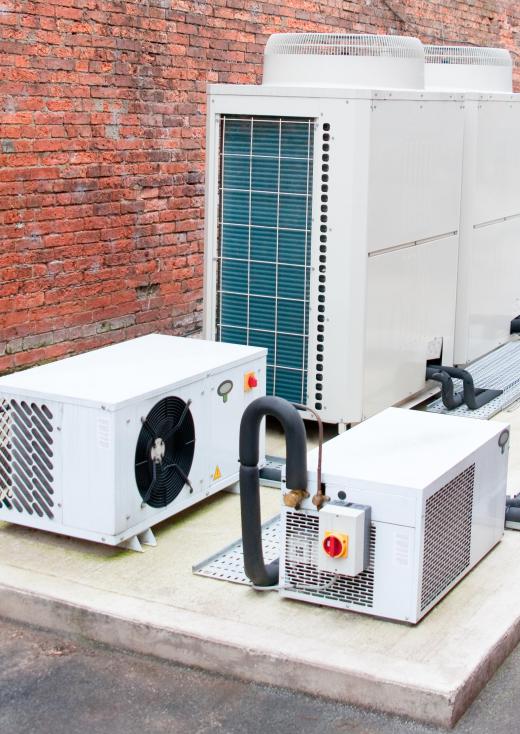 Large manufacturing plants and machinist shops utilize many different types of complex heavy equipment. Industrial mechanics perform routine preventive maintenance and repairs on machinery to improve efficiency and preserve worker safety. They often perform small maintenance tasks like lubricating gears and changing filters. When a piece of equipment breaks down, an industrial machinery worker will carefully diagnose problems, make repairs, and replace damaged parts to get the system in running condition as soon as possible. Before working on heavy machinery, an individual is usually required to gain extensive experience in other maintenance jobs.
AS FEATURED ON:
AS FEATURED ON:
By: mikkolem

Maintenance workers must keep electrical systems running properly.

By: Kadmy

Industrial maintenance jobs may include electrical maintenance positions.

By: AndG

Air conditioning repair is a specialized type of maintenance job.

By: ManuelHurtado

Apartment maintenance can include major repairs or routine procudures, like replacing lightbulbs and fixing door locks.

By: stokkete

Maintenance workers usually have carpentry skills.

By: ashadrov

Vehicle maintenance helps prevent serious issues with the transmission and engine.