What are the Different Types of Neurology Positions?
There are various neurology positions and careers, some of which include neurosurgeon and pediatric neurologist. A physician of neurology is another position in this field. Neurology positions for nurses are also considered part of this specialty. Director of nursing in neurology is one such position.
A certified coding specialist may be one of the neurology positions at a hospital. This specialist is typically skilled in reimbursement coding for insurance companies. His responsibilities may involve coding of neurological procedures that include outpatient and inpatient files.
The neurology technician is another of neurology positions involving testing and monitoring procedures. This may involve diagnostics for neurology patients. Some technicians also work in the intensive care unit (ICU). This may include ICU testing on patients who are comatose, brain damaged, or on advanced life support. These technicians are typically licensed and certified.
As part of his duties, the neurology technician also may perform repairs on medical equipment used in the neurology department. He generally is an electrociphalographic expert who has received extensive training in his field. He typically works side by side with a neurology supervisor.
It should be noted that neurology positions are not limited to medical care itself. Other than physicians, nurses, and technicians, there are other positions in this field. One such position is the neurology sales specialist.
A neurology sales specialist may be assigned to a specific area or location and is accountable for sales and marketing. Sales of neurological supplies is a basic responsibility in this job. This specialist may be responsible for training medical staff members on correct usage of equipment or products dispersed by his company.
Neurology positions in pediatrics may offer diverse career options. Pediatric neurologist is one such position. This specialist may treat children suffering from neurological disorders. A pediatric neurosurgeon performs delicate brain surgery and other procedures involving the central nervous system. Pediatric nurses in neurology work side by side with the surgeons and physicians in the neurology department.
Director of nursing is another position in neurology. This director's duties may involve the human resources department, as well as general responsibilities in patient care. Many of these directors hold a nursing degree.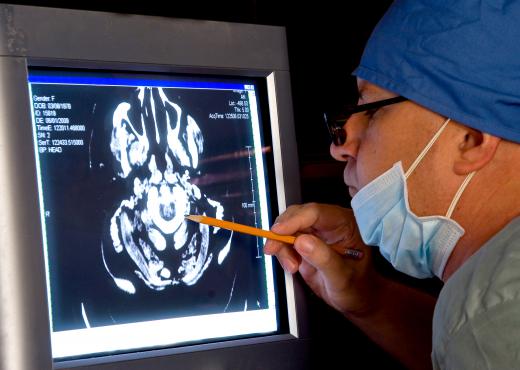 Other careers and neurology positions include nurse practitioner and team lead in nursing. Primary care in neurology is a basic responsibility in this job. Team lead in nursing for the neurology department generally supervises and oversees duties of nursing staff members.
AS FEATURED ON:
AS FEATURED ON:
By: WavebreakMediaMicro

A pediatric neurologist may treat children suffering from various neurological disorders.

By: Alex Yeung

A neurosurgeon will be able to perform surgeries on the brain.

By: CLIPAREA.com

Neurology is a medical specialty that focuses on conditions of the brain and other parts of the human nervous system.

By: Rob Byron

A neurologist may use imaging to diagnose various brain diseases.

By: s_l

Neurologists have completed advanced training and become licensed and board certified in their specialty.

By: Hakan Kızıltan

Neurologists often use MRI machines to study the brain.