What Are the Different Types of Online Computer Degree Programs?
Whether one wants to become a system administrator, programmer or technology manager, there are a variety of online computer degree programs that focus on different areas of computing. Degrees in computer information systems and management information systems cover the broad areas of technology and sometimes business. Those wishing to specialize can get a degree in computer engineering, network administration, security or web design.
Online computer degree programs in computer information systems and information technology provide an overview of networking, security, programming, web design, database management, project management and systems analysis. The aim of these broad programs is to prepare students for a variety of jobs in information technology, although some programs allow students to specialize in a narrower area. A few basic courses in business also are sometimes included in these programs.
Students who want to gain a background in both business and information technology can choose from online computer degree programs in information technology management or management information systems. The mix of business and computer courses teaches students how to use information systems for business processes. Business courses include accounting and finance, project management, leadership, human resources and marketing. Computers courses teach about computer networking, software development, systems design, databases and technical writing.
Computer engineering programs focus on designing hardware, programs, databases and networks and include a mix of engineering and information technology courses. Students often use online laboratories to learn about electronic circuits, microprocessor systems, programming languages, computer operating systems, advanced mathematics and signal processing. These programs often require students to create a final computer engineering project before graduation.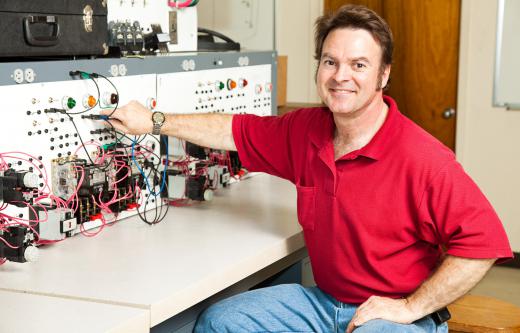 Network administration majors learn to design, build, manage and troubleshoot networks of various sizes. The required networking courses cover network security, network operating systems, routing, switching, systems design and network technologies. Students also get an overview of other areas in technology, including computer hardware and software, programming, database administration and technology management.
Some online computer degree programs focus on computer and network security. These programs teach students how to secure entire computer systems, networks, databases and programs. Networking courses make up a good part of these degrees, and students learn how to secure wired and wireless networks and create effective security policies.
Online computer degree programs also may focus on web design, graphic design or multimedia. Most of these programs include courses in digital art, popular web design software and programming. While web design and graphic design programs often include similar courses, programs in multimedia focus more on creating animations, interactive layouts for websites and online video.
AS FEATURED ON:
AS FEATURED ON:
By: Nneirda

Computer engineering students must learn how to design functioning computer hardware.

By: Monika Wisniewska

Some IT professionals specialize in hardware, while others focus on programming software.

By: Lisa F. Young

Some online computer degree programs require hands-on experience either in a classroom or through an internship.