What are the Different Types of Security Officer Training?
The different types of security officer training vary depending on the training center, the requirements of the company hiring the security officer, and any specialty the officer may want to pursue. Training is available online, at a training center, in-house or on-site, or any combination of these. Some training centers offer the bare minimum training that regulations require, and others offer more. Training may be for residential, industrial, or retail.
Often the terms security officer, security guard, and private security officer are synonymous. Some of the common jobs include residential patrol, commercial facility protection, and retail theft prevention. Many training centers offer detailed training in these areas. Sometimes employers request that security officers show documentation that they have completed special training.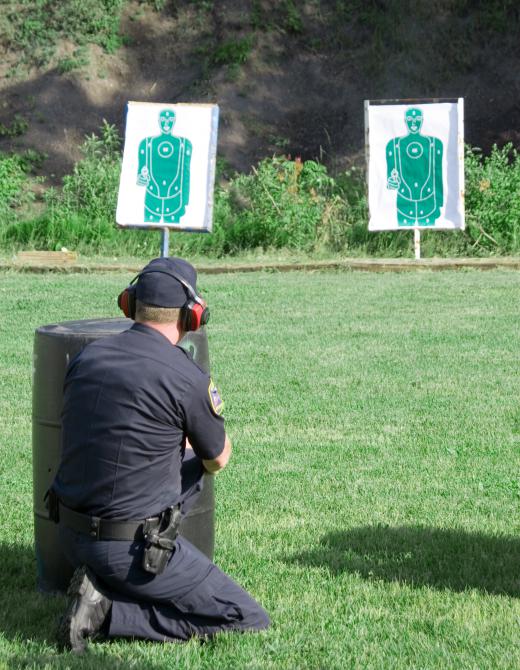 The different types of security officer training may include commercial distribution and retail, industrial and manufacturing, and residential. Many times a security officer is responsible for the security of a facility, products, or people. Personal security officers need different training than facility security officers, and a good training center will offer courses in each.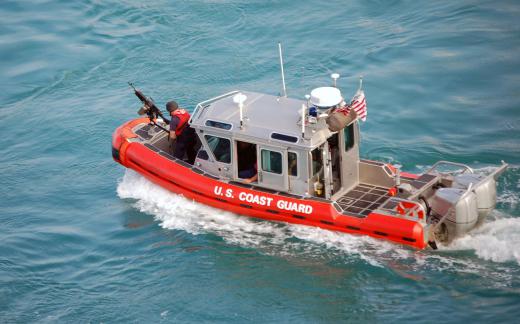 The advantages of online security officer training include access to the training materials on a 24/7 basis and no travel time and expense. Often businesses will contract with an online training service to train their staff. Some disadvantages of online training are the inability to certify an officer in firearms and weapons and the inability to detect cheating. Many people consider combining online training with classroom instruction at a training center or in-house instruction to be the most effective training.
Most countries or regions require accreditation or similar authorization for security training centers. These centers usually offer weapons training and have authorized personnel on staff for issuing proper government certification. One of the newest techniques that many centers are offering is electrical self-defense, such as stun guns and stun batons.
Some training includes non-confrontational communication, such as conflict resolution. Many companies want to hire security officers trained to control a situation in non-violent ways. A good training center will offer this type of training.
One of the trends in security officer training is for a company to hire instructors to perform on-site or in-house training. Instructors perform on-site training at the facility or area where the security officers will be working. They gear the course to address specific problems and concerns of each individual facility.
Instructors perform in-house training at the company's facility, no matter where the facility to be guarded is located. For example, a security firm may hire a center to teach the course at its company headquarters even though the guards will work at several facilities belonging to their customers. The courses are adaptable enough that a company may rent a conference hall or hold the course at a shooting range.
One of the greatest advantages of in-house security officer training is the cost savings. In-house training reduces employee travel expenses and time. A company can customize the training to meet the company's specific needs and can ensure that the training of each officer is consistent. In-house training allows a company to address its security needs while keeping the information private.
AS FEATURED ON:
AS FEATURED ON:
A man training at a shooting range.

By: Wimbledon

The U.S. Coast Guard offers maritime security training to its members.

By: Lsantilli

One advantage of online security officer training is access to the training materials or classes at any hour of the day.