What Are the Different Types of Sexual Health Jobs?
Sexual health jobs range from clinical roles like gynecologists and sexual health nurses, to educators and counselors specializing in sexual health. These professionals work in various settings, providing vital services to promote sexual wellbeing. Curious about what each role entails? Let's delve deeper into each profession.
Sexual health jobs include the positions of sexual health nurse or physician, medical assistant, and counselor. Many doctors and nurses, including nurse practitioners and midwives, specialize in providing sexual health care. Similarly, many sexual health clinics employ medical assistants to aid in patient care. Other jobs in this field that do not require medical training include those of social worker and sexual health educator. Although some of these positions require professional training and licensure, in some cases it is possible to receive on-the-job training through working or volunteering at a sexual health clinic.
Organizations and medical centers that offer sexual health services frequently employ health care professionals who have received special training in the area of sexual health. A sexual health clinic might employ a gynecologist to oversee its medical services, and many of its services may be provided by physician assistants and advanced practice nurses who specialize in providing gynecological and sexual health care. In addition, the regular nursing staff as well as medical assistants may receive training at the clinic in handling issues related to sexual health.
Non-medical sexual health jobs include the roles of counselor and educator. Sexual health clinics may employ a social worker who can offer counseling and assistance to clients, and he may be responsible for training the staff in patient sensitivity, counseling, and helping patients to find resources that can meet their needs. A clinic may also employ a staff of counselors and educators. Counselors may offer supportive services to clients who are facing an unplanned pregnancy or coping with a sexually transmitted infection (STI). Educators may provide information to both patients and the community at large about sexual health issues.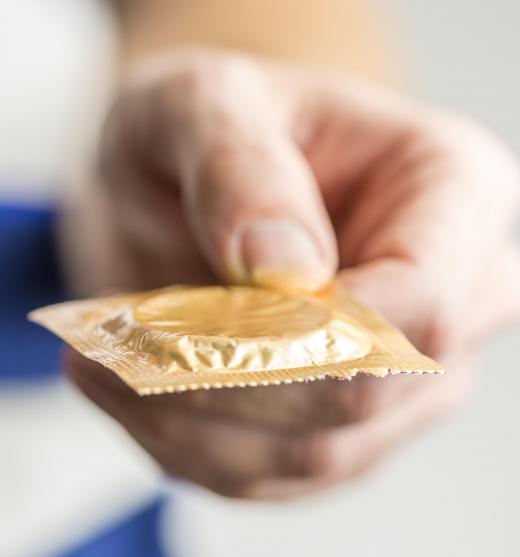 Preparing for sexual health jobs is often a matter of obtaining the education and experience required to receive professional licensure in a health care or mental health profession. In some cases, however, non-licensed counselors and educators may receive sexual health training through the clinics at which they work. These counselors and educators may have started out as volunteers for a sexual health organization and eventually gained enough experience and knowledge to be able to serve as paid staff. Individuals who work in this profession may be required on a regular basis to complete continuing education and additional training to remain aware of sexual health issues, innovations in treatment, as well as the policies of the organization that sponsors the clinic at which they work.
AS FEATURED ON:
AS FEATURED ON:
By: Zsolnai Gergely

Sexual health clinics may have a gynecologist on staff.

By: Gajus

Sexual health clinics might help low income individuals get access to birth control.