What Are the Different Ways to Learn Latin?
Latin can be learned in a variety of different ways, though the most popular learning methods are classes, self-study books, and online language learning tutorials. Most Latin language study focuses on reading and understanding grammar. Latin is not spoken with any regularity today. Practicing the language aloud can help students lean how to pronounce words and learn to recognize grammar orally, but conversational Latin lessons are not typically offered. Most study options focus on the foundations of the written language.
One of the best ways to learn Latin is to enroll in a formal Latin course. Most universities, as well as some high schools and community colleges, offer Latin courses. Latin is known as a dead language since it is no longer spoken, but there is still quite a demand to learn it. In most schools, Latin courses fulfill foreign language requirements.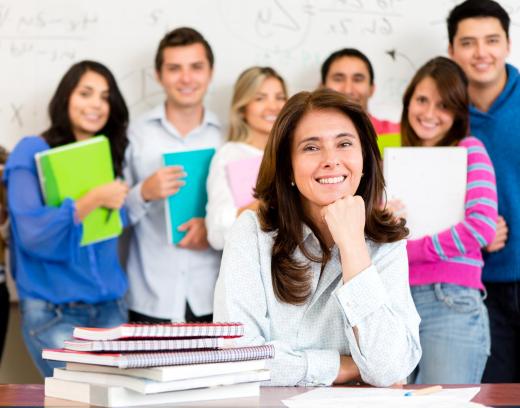 College students interested in learning Latin comprehensively often major in Classics. Some schools offer a Latin major, but this is not common. More often, students will learn the foundations of the language in Latin classes and then will apply that knowledge towards reading and analyzing ancient books and poetry.
Students need not aspire to complete fluency and translation in order to learn Latin. Universities often allow community members to audit courses and study Latin without putting any credits earned towards a college degree. Schools sometimes also offer Latin lessons geared particularly to non-students, often offered in the evenings or on weekends. These courses allow participants exposure to college professors' knowledge without the rigors of a full-time college class.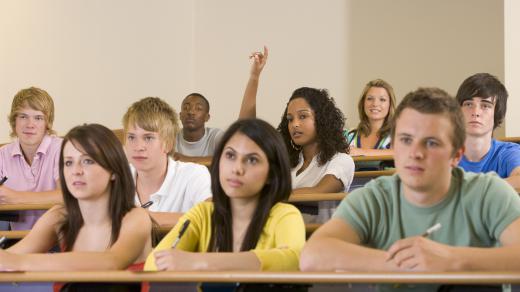 Another good way to learn Latin is with a language textbook. Almost every aspect of Latin can be learned from a book, since no parts of learning the language require speaking. The Latin alphabet is the foundation of the Roman alphabet, which is used in English, German, and all Romance languages, including French and Italian. This makes learning Latin from a book very approachable for anyone who speaks or is familiar with one of these similarly-structured languages.
Beginning Latin books are often designed to be worked through independently, but many students also find it helpful to form Latin study groups. Groups allow students to work together, practice and correct exercises in teams, and remain accountable to each other for their progress. Students who find themselves struggling to learn Latin on their own may also look into hiring a Latin tutor. Tutors are often experts who are willing to help coach individuals and small groups on the basics of Latin grammar, writing, and translation.
While tutors are often quite effective, but they can also be pricey. A more economical option for many students is the tutoring offered by Latin software programs, and other online Latin classrooms and study programs. It is increasingly possible to learn Latin online, either through web-based study courses or with software that has a web component.
Many online Latin programs offer interactive exercises and chat sessions with teachers and tutors, and some offer online companion exercises to complement ordinary book learning. A lot of basic Latin courses and tutorials are free, but most require some tuition or upfront payment. The cost of most online and software-based Latin language courses falls somewhere between the cost of books and the cost of hiring a private tutor.
AS FEATURED ON:
AS FEATURED ON:
By: Andres Rodriguez

Many high schools offer Latin courses for students.

By: Monkey Business

Latin students do not need to be completely fluent in order to learn Latin sufficiently for most purposes.

By: Tyler Olson

Many community colleges offer Latin coursework for part-time students.

By: yanlev

Students learning a new language may take online correspondence courses.

By: pressmaster

A person who is struggling to keep up with a Latin class may seek outside help.