What Are the Pros and Cons of Choosing a Dietitian Major?
Students interested in nutrition may consider a dietitian major in college, and it can be a good choice for those who plan to make a career in the nutrition and food preparation field. In some cases, though, this major can be considered too specific for someone who may want a different type of job someday, in which case a more general major may be best. A degree alone typically will not allow a person to become a clinical dietitian or take on a similar role, because an internship, registration and licensing also may be required.
One of the most appealing aspects of choosing a dietitian major is that it enables graduates to work in various related positions. For example, many graduates become private nutritionists, meaning that all types of people come to them for advice on how to eat right. Some dietitians choose to work for colleges or food distributors. Others may prefer to work with those who are ill or need a special diet, in which case a hospital, nursing home or treatment center may be the best option for a job. Dietitians tend to have opportunities in various fields that involve advising people on what to eat, so jobs often are easier to come by than they are in other fields.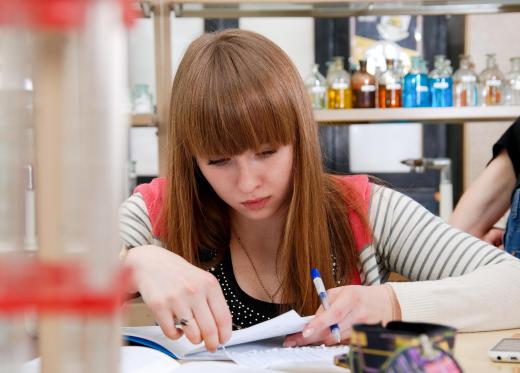 On the other hand, a dietitian major is quite specific, meaning graduates in this field may have a hard time finding a job outside the dietetics arena. Those who are not sure if they want to stay in this field may consider a different major that would still qualify them to become a dietitian of some sort. For example, a degree in chemistry or counseling can be helpful in this career, but also could be convenient if one decides to branch into another industry. In some cases, an even more general major, such as business, communications or math, may be best when combined with a minor in dietetics. This also may make it easier to switch to a different field.
Students planning on a dietitian major may find that this degree is not very helpful until it is combined with other requirements. For instance, most jobs require that dietitians experience an internship, which is why many degree programs now include such hands-on experience as a requirement before graduation. Most areas also require dietitians to register before working in this field, meaning they have to pass a test and obtain continuing education every few years. Some areas request that dietitians become licensed, as well, which may include passing another test before they can work in this field. For these reasons, students planning on a dietitian major should know that this degree alone may not be enough to get a job in this field.
If you're still on the fence about whether or not pursuing a career in nutrition and dietetics is worth it, you may want to try hiring one for yourself. Online registered dietitians do the same work as those that work in person but with a more flexible schedule and plan. So get matched with the perfect dietitian online, and start working towards a healthier lifestyle and a lifestyle change that will last a lifetime.
AS FEATURED ON:
AS FEATURED ON:
By: kanzefar

A general major like chemistry may be more useful than choosing a specific dietician major.

By: EpicStockMedia

Dietitians help patients formulate eating plans that are geared to their specific dietary needs.

By: Glamy

A dietitian major may work as a private nutritionist.

By: photokanok_1984

Dietitians educate the public on the benefits of eating organic fruits and vegetables.