What Are the Pros and Cons of Vocational Training and Education?
Weighing the pros and cons of vocational education and training may help determine if this type of training program is right for a particular situation. For people who want to acquire training and get a job as soon as possible, a vocational training and education program may be just right. Vocational education and training institutions are typically cheaper to attend than a traditional colleges or universities. There are, however, some negative aspects to acquiring this type of training, such as the stigma of attending these schools, non-transferrable credits, and limitation of career or job opportunities. Before making a decision, there are many things to consider, such as tuition costs, transfer of credits, time of completion, and future employment options.
Some of the positive aspects of vocational education and training are the lower cost of courses offered and the shorter period of time needed to complete the required courses and graduate. The cost of a traditional college education may be out of reach for some people, so vocational school may be the only affordable option for acquiring some kind of occupational training, finding a job and making a living. Vocational courses require much less time to complete than a four-year degree. Some can be completed in a few months, and graduates can start looking for a paying job relatively quickly. Vocational training also allows a more flexible schedule for those students needing to take classes while working or raising a family.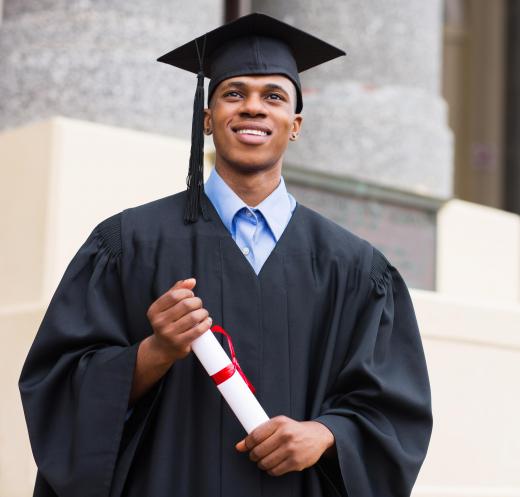 One of the negative aspects of vocational training and education is it that it may limit future employment and career opportunities. If your future career plans include moving into higher-ranking positions or even into management, the training received at a vocational school may not provide much help. Vocational training and education also limit the wages and types of companies for which one may work. Those wanting to remain in a particular area of work and who have no desire to move into higher paying managerial or executive positions will benefit from this type of training and education.
There is sometimes a stigma attached to vocational training and education. This may be a negative aspect of this type of training for some people, while others do not seem to be bothered by it. While more expensive and requiring more time to complete, a college degree is considered by some to be better than any sort of training or education received at a vocational school. One final negative aspect is that some credits may only transfer to another vocational or training school and may not transfer to a traditional college or university.
AS FEATURED ON:
AS FEATURED ON:
By: michaeljung

A college degree is considered by some to be better than any sort of training or education received at a vocational school.

By: lester120

People who receive vocational training often are ready to jump straight into the workforce upon completion.

By: Kadmy

A vocational education prepares people to work in labor intensive industries.

By: olly

Vocational training can help someone turn a hobby into a career.

By: mimagephotos

Unlike traditional colleges, vocational schools do not focus on academics, but on training students for a specific career.