What do Telecommunications Contractors do?
A telecommunications contractor works with a range of clients, primarily installing or maintaining telecommunication networks. The primary client for this type of company is a telephone company. Originally, most telecommunication firms kept this type of work in-house, maintaining a staff of people who would physically complete the work required to set up a telecommunications network. However, it was found to be more cost effective to outsource this service.
Many former employees of the large telecommunications firms started their own telecommunications contractor firms or joined existing companies. In order to work for a telecommunications contractor firm, most employees have completed a training program or have gained the skills through work experience. The training programs are unique to every phone company and are not available to the general public.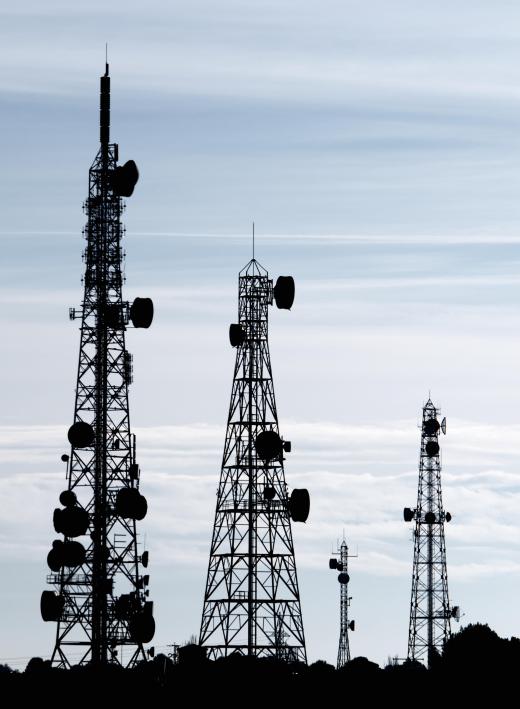 People who enjoy interacting with others, problem solving and traveling make excellent telecommunications contractors. Oral communication, conflict resolution, and mechanical skills are highly valued in this role. In most firms, the contractors are issued their own truck, complete with all the equipment he or she will require to complete the tasks of this position.
Telecommunications contractors are required to install new phone lines to new commercial and residential buildings. In addition to bringing the service from the local hub to the building, some contractors also complete the interior wiring. The number of individuals and the breadth of the projects vary widely. For example, telecommunications contractors can accept a project to install all telecommunications wiring for a large commercial building with multiple offices. In another project, the contractor can be required to install the wiring for a single home or for a series of units in a multi-level residential building.
Project management forms an important part the skills required from a telecommunications contractor. In this role, he or she is responsible for project planning, creating time lines, organizing regular meetings, and ensuring that the project is completed on time and within the quotation costs.
Interacting with the client is an important part of the role of telecommunications contractors. He or she is typically involved in discussing the original project specifications, reviewing the clients needs and providing pricing. The ability to properly quote prices that are appealing to clients while providing sufficient profit to the firm is very important and a large part of what a telecommunications contractor does. The ability to work well with a wide range of people, resolve problems quickly, and sharing information and experience with staff are important skills.
AS FEATURED ON:
AS FEATURED ON:
By: pedrosala

Telecommunications contractors install and maintain network equipment and infrastructure on behalf of clients.