What Does a Bond Underwriter Do?
A certificate of a promise to repay a debt with interest, issued from a bond issuer to a bond purchaser, is known as a bond. A bond underwriter acts as a middleman, purchasing these securities from the bond issuer at a discount and then reselling the bonds to potential investors. Profits thus depend on the difference between the initial purchase price and the resell price of the bond. This margin is called the underwriting spread. In general, the bond underwriter's task is to manage this spread, making sure to make choices that are profitable both to him- or herself and to the bond issuer.
Bond underwriting could involve purchase of public bonds like government-issued municipal bonds and treasury bonds or bonds issued by corporations. Although bond issuers may sell directly to a bond underwriter, this is not the most common course of action. Rather, bonds are typically either bid on or obtained through negotiations with third parties. On occasion, underwriters — even underwriters from different organizations — also work as teams to obtain bonds in a process known as syndication.
Issuers of bonds will often vet underwriters before agreeing to a sale. Interviews may be requested, as will resumes that highlight key underwriting experience. Documentation of financial planning and time commitment could also serve as a requirement for an underwriting transaction. In a sense, every new bond purchase could be a new job interview.
An underwriter's success rate can be highly unpredictable. For example, the bond underwriter must secure a solid deal from the issuer, and this step often relies on familiarity and research. Often, however, market factors out of the underwriter's control, like fluctuating interest rates, can hinder profits. If an underwriter cannot locate sufficient investors, he or she is essentially stuck with the investment.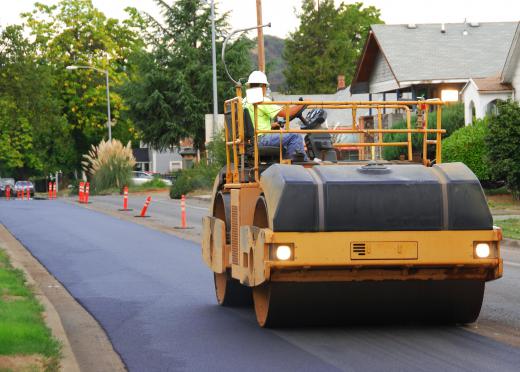 On the selling side, bond underwriters may either take on private individuals or business organizations as clients. When dealing with larger groups, the underwriter must be careful to avoid political influences, as allegations of peddling to special interests have been directed at underwriters in the past. Regardless, a bond underwriter will investigate whether the client has sufficient means to purchase from capital markets. This research will take into account credit history as the main part of this process. Underwriting as a whole — whether it be bond underwriting or insurance underwriting — rests on evaluating consumer eligibility for a product.
Certain factors will make a more successful bond underwriter. A college degree — particularly one with a strong financial and business foundation — is crucial. Analytical skills and familiarity with spreadsheets and other tracking programs are invaluable as well. Solid judgment and a risk-taking, sales-driven mentality could further bolster chances of success. Certification may be required in some regions.
Once educational requirements are achieved, a bond underwriter may be self-employed or may work for a larger entity such as an investment bank. An individual employed by a large organization could enhance chances of securing more prestigious clients like major organizations and companies. In fact, much of the profit margin for a securities firm or investment bank derives from underwriting.
AS FEATURED ON:
AS FEATURED ON:
By: karam miri

A bond underwriter will take into account the credit history of a client.

By: ftfoxfoto

Bond underwriting could involve purchase of public bonds like government-issued municipal bonds used to pay for infrastructure projects.