Botanists are scientists who study various aspects of plant biology. They are sometimes referred to as plant scientists. Most botanists have a desire to understand everything there is to know about plants. The botanist studies a plant's relationship to the environment and other living organisms.
In addition to plants, botanists may also study fungi and algae. Generally, botanists study plants, but there are numerous subfields regarding plants in which botanists can obtain specialization. For example, a botanist may choose to specialize in paleobotany, which is the study of fossilized plants.
Botany is an ancient area of science. Early botanists focused on finding resourceful uses for the plants around them. These botanists conducted research and experiments to distinguish between plants that were edible and poisonous. Early botanists also made observations regarding a plant's effect on human and animals, which helped them determine if a plant was medicinal. Present-day botanists still perform the same tasks, but have the tools and technology to study plants on a biochemical, genetic and molecular level.
Botanists are adept at conducting research. Research is often a vital job component. Many botanists find work in laboratory environments conducting research, although most botanists work outdoors at some point. In some cases, a botanist may have the opportunity to travel to different locations around the world to research plants. Botanists venture into different geographical territories in an effort to discover and classify new species of plants.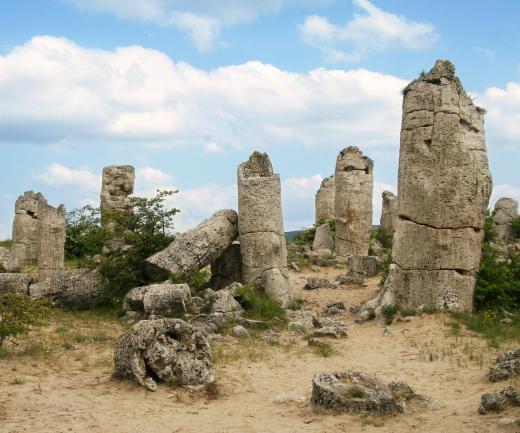 A botanist may also travel to study a plant's effect on a culture. This is especially true for botanists who specialize in ethnobotany, the study of how different cultures use their native plants. There are certain distinctive qualities that good botanists have. For example, botanists tend to have great observation skills, a strong interest in scientific studies, and a love for nature. Some botanists work for scientific research facilities, government agencies, botanical gardens and educational services. Individuals interested in becoming a botanist must be willing to spend long hours in a greenhouse or laboratory facility to carry out experiments on plants.
Plants are incredibly important to the world. They are used as food, fibers, drugs, and have many other resourceful uses. The field of botany is critical to providing the world with nutrition and medicine. Botany is an evolving discipline that is crucial in helping governments effectively produce plant food for a growing global population. The science helps the world better understand how to grow plants under controlled conditions. Botany increases food supply and even aids in producing more medicinal remedies.
AS FEATURED ON:
AS FEATURED ON:
By: Sergey Galushko

A plant growing.

By: shotsstudio

Botanists study the biology of plants.

By: sunnyfrog

Paleobotany is a botany specialty focusing on fossilized trees and other plants.