What does a Building Services Engineer do?
Building services engineers handle the internal workings of buildings. They are responsible for all of the electrical, plumbing, mechanical, and other necessary operating systems of buildings. These engineers work closely with other construction professionals to ensure buildings are safe and comfortable for the inhabitants.
To qualify as a building services engineer, applicants typically must obtain a Bachelor's degree in engineering. Some possibilities include majoring in mechanical, electrical, or environmental engineering. These degrees typically take four years to complete, and some engineering students go on to complete a Master's degree for additional study and advancement opportunities.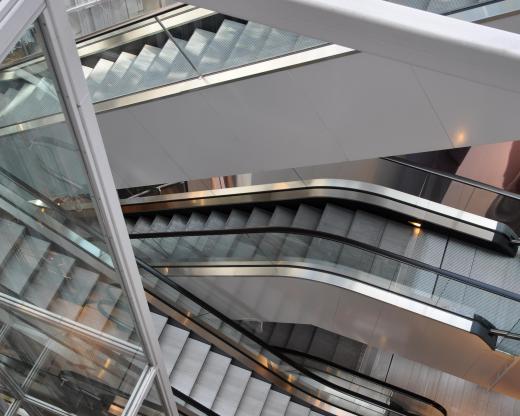 One of the focuses of a building services engineer is to design and plan the electrical, lighting, and energy systems necessary for proper operation of a building. This can include laying out the wiring plans for electrical components and integrating other sources of energy, such as gas. Those specifically trained and hired for planning out energy systems typically have a background in electrical engineering.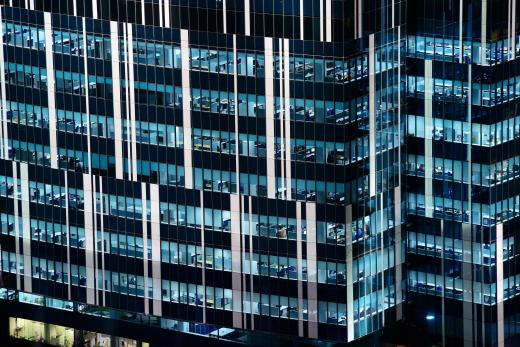 The mechanical workings of a building also require attention. A building services engineer specializing in mechanical engineering focuses on designing and overseeing escalators, elevators, and industrial production equipment. They may also oversee maintenance on these systems once a building is completed.
Building services engineers are also tasked with designing plumbing, air, and ventilation systems. These systems make the building comfortable for occupants as well as meet the various safety codes enacted by the construction and safety industries. Specific tasks can include drawing up plans for water lines, drainage pipes, sewage pipes, and heating and air systems.
Among the responsibilities of a building services engineer is the security and safety of the occupants and tenants of the building. This can include anything from the basic design of the security system to the routine maintenance required to keep the system operational. Outside lighting, emergency alarms, fire alarms, and water sprinklers are just a few of the items that fall under the responsibility of the building services engineer.
Building services engineers also play an integral role in developing and implementing environmentally friendly systems into the design and operation of a building. They focus on recycling, energy efficiency, and hazardous waste removal. Environmental engineering seeks to limit the impact of construction and ongoing building use on the surrounding community.
Public health issues are also the responsibility of building services engineers. They ensure the waste disposal systems are designed and utilized properly. In addition, they oversee treatment and containment of wastewater. Building services engineers specializing in these services may also work as consultants with several clients.
AS FEATURED ON:
AS FEATURED ON:
By: Petrus

A building service engineer might specialize in mechanical engineering, working on equipment like escalators and elevators.

By: Photobank

Building services engineers design and plan lighting, electrical and other systems within a commercial building.