What Does a Building Supervisor Do?
A building supervisor is responsible for four areas: physical maintenance, security, tenant management and any construction or renovation projects. The level of responsibility is quite varied, depending on the size of the building, property management company complexity and the age of the facility. For example, a building supervisor for a 50-year-old school building has significantly more responsibilities than the supervisor of a four-level residential building.
The physical maintenance of the building structure is the primary focus of the building supervisor's day. He or she usually has a checklist or manual that describes in detail which areas of the building are to be inspected throughout the year. During these inspections, the supervisor is required to document any issues and prioritize them in order of magnitude and risk.
Repairs of minor issues are the responsibility of the supervisor. Outside contractors or skilled trade professional are called only when the issue cannot be resolved by the supervisor. This type of work provides a great deal of variety and opportunity to use a wide range of skills.
The overall security of the building is the responsibility of the property management company, which typically hires a security company to install alarms and cameras. However, basic security that includes ensuring that door locks work properly, replacing broken windows promptly, changing the locks when tenants lose their keys and physically walking around the building perimeter are all part of security and are completed by the building supervisor.
Tenant management includes responding to emergency service calls, performing minor repairs and maintenance, annual inspection of the units and identification of any issues that require repair or replacement. As the first contact for tenants, the supervisor must have excellent communication skills. A commitment to customer service also is a necessary quality for the supervisor to have.
Small construction or renovations projects usually are coordinated by the building supervisor. He or she is responsible for keeping track of everyone accessing the building to complete the work. Inspecting the site at the start and end of each day to check for damage, vandalism or other issues typically is the extent of his or her responsibility in this type of project.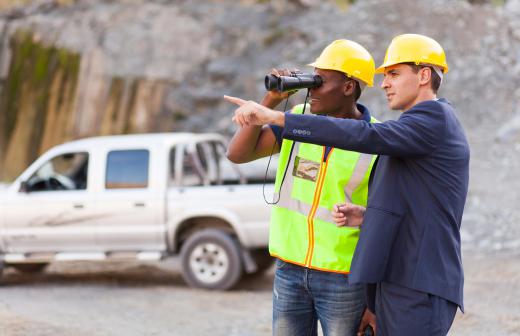 There are no formal post-secondary programs that provide training specifically tailored to a building supervisor. Instead, most candidates for this type of position have completed some training in the skilled trades, such as carpentry or mechanical technician. He or she might also have completed a course in health and safety or building maintenance, depending on the type of building.
AS FEATURED ON:
AS FEATURED ON:
By: Sergey Mostovoy

Building supervisors must respond to vandalism and repair any property damage they cause.

By: stokkete

Some building supervisors may use carpentry skills to perform basic maintenance.

By: Mikael Damkier

A building supervisor is responsible for the physical maintenance and security of the building in which she works.

By: michaeljung

Building supervisors are often responsible for construction and renovation projects.