What Does a Career Advisor Do?
A career advisor provides a number of very important services to individuals who wish to enter the workforce, change jobs, or explore new career options. Most advisors work at high schools, colleges, and private offices, offering advice and career resources to a variety of individuals. Some advisors are self-employed, contracting their services to different clients and writing freelance career advice columns and articles.
Many high school and college campuses staff career advisors to help students evaluate their interests and abilities. A career advisor may administer written or oral aptitude tests, which pair students' skills with potential career paths. Advisors provide students with valuable resources regarding different college majors and steps a person should take to obtain a certain career. In addition, many advisors help students find job openings, write resumes, and prepare for interviews.
A career advisor may choose to become a licensed vocational counselor. Vocational counselors help people of all ages, abilities, and experience levels make important decisions about their careers. They might conduct interviews and evaluations to learn more about clients' personalities and better fit them with certain jobs. Professionals frequently offer counseling services to people who have lost their jobs and those struggling with work-related stress issues.
Some professionals choose to open their own advising businesses or become writers and teachers. Self-employed career advisors perform many of the same duties as other types of advisors and counselors, along with the administrative tasks associated with operating a business. Many career advisors are able to find work as freelance writers, book authors, and teachers. Professionals may create advice columns for newspapers or Internet sites, post to career blogs, write self-help books, or teach courses at colleges and universities.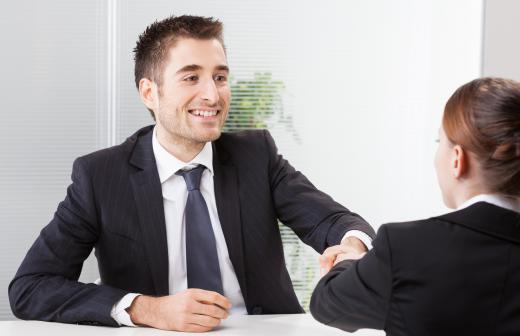 To become a career advisor, a person must typically obtain at least a bachelor's degree in social services, counseling, or a related field. A person who wishes to work as a vocational counselor must usually complete a graduate school program, work under the supervision of experienced counselors for one to two years, and pass a written licensing exam administered by the person's state or country. Experience in teaching, research, and human resources management can prove very valuable to a person seeking work as a career advisor.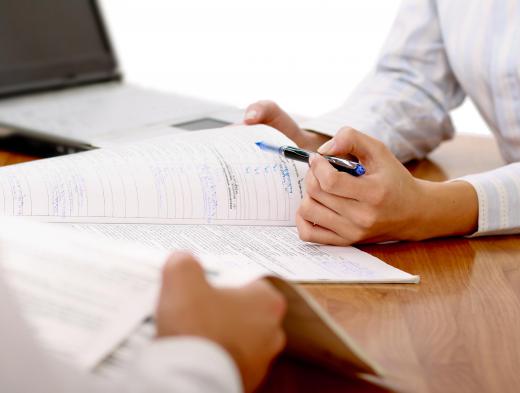 Due to population growth and a fluctuating global market, people often face difficult challenges when entering the workforce. Qualified career advisors are in high demand to help people identify their abilities and goals, and find their perfect jobs. It is essential that professionals stay up to date on employment trends in different industries, to ensure that clients receive accurate career information.
Incorporating a comprehensive career test into the career advisor's toolkit is pivotal to this process. This scientifically-designed assessment quantifies aptitudes, work values, and interests, guiding individuals towards careers that truly align with their potential. The career test also enriches the advisor's understanding of their client's strengths, aiding in the customization of advice and strategies. As an essential instrument in career exploration, it paves the way for well-informed decisions, smoother career transitions, and ultimately more fulfilling professional journeys.
AS FEATURED ON:
AS FEATURED ON:
By: pressmaster

Some professionals choose to open their own advising businesses or become writers and teachers.

By: Photosebia

A career advisor may help individuals who are struggling with work-related stress issues.

By: albertobogo

Career advisors may help individuals prepare for interviews.

By: lenets_tan

A career advisor may assist job seekers in completing employment applications.