What Does a Category Analyst Do?
In the retail world — and sometimes in manufacturing as well — products are grouped into categories. A category analyst is responsible for ensuring that the right mix of products is present within the category for which he is responsible. In a retail setting, he is additionally responsible for making sure that contract terms with different manufacturers are honored and that the products are merchandised properly within their allotted spaces. In a manufacturing environment, he is responsible for managing the profitability of both the category as a whole and of each individual product in the category mix. Depending on the size and nature of the company, a category analyst might have a finance or business background and might either report to a category manager or serve as one himself.
Categories group like products together, generally by use rather than by brand. For example, in a convenience store, categories might include soda, beer, prepared foods, grocery, tobacco and candy. The soda category will contain several different brands, will include different serving sizes and case packs, and will usually address both refrigerated and shelf-stocked merchandise. The soda category analyst is responsible for evaluating the success of the soda category. This includes evaluating the overall sales of the category against company goals and also evaluating sales of individual brands and products.
In very large companies with many categories, monitoring and reporting such sales performance data might be the extent of an analyst's duties. In many organizations, however, the category analyst also performs duties that normally are assigned to category managers in large companies. This can mean negotiating contracts with individual suppliers, including settling advertising compensation dollars, delivery schedules and rebate and return terms. Another common function is creating a merchandising plan to present the best-selling merchandise in the most favorable positions and post advertising around the store to drive traffic to the category, all while still adhering to the contract terms. The analyst then diagrams the plan, communicates it to the field employees responsible for implementation and monitors its success.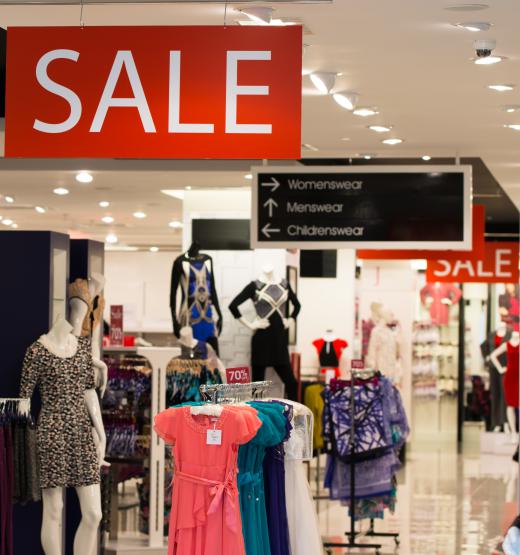 In a manufacturing facility, the category analyst role is often strictly a finance position. This means that the analyst's primary duty is to evaluate the sales and profitability of a specific category and the products in it. For example, a paper manufacturer might produce decorative gift wrap, notebook paper, stationary and large paper sheeting used to wrap objects for shipping. Each of these products would have a slightly different market and would probably be assigned a category analyst responsible for monitoring the success of the category by evaluating data, running reports and tracking trends.
AS FEATURED ON:
AS FEATURED ON:
By: tiverylucky

Categories are usually created by use, not by brand.

By: Kenishirotie

A category analyst assists fashion buyers to accurately forecast supply and demand for specific types of clothing.