What Does a Chemical Pathologist Do?
A chemical pathologist plays an important role in studying diseases and how they affect humans and animals. These individuals typically work in a laboratory environment and sometimes teach students at a university. Due to the scientific nature of this career, it's ideal for a person to have an analytical mind and be extremely detail oriented. In general, it takes a minimum of a bachelor's degree in biology, chemistry or a related field to get into this career. Some primary job duties of a chemical pathologist include analyzing specimens, identifying diseases, reporting findings, performing autopsies and instructing university students.
A large part of this career involves analyzing various specimens. For example, a chemical pathologist might examine a plasma sample from a person who is suspected to have a blood disease, such as sickle cell anemia. This process is usually done in a laboratory where an individual will use equipment like a microscope to view a sample at the molecular level. Consequently, a chemical pathologist must be familiar with the proper use of laboratory equipment and follow safety guidelines.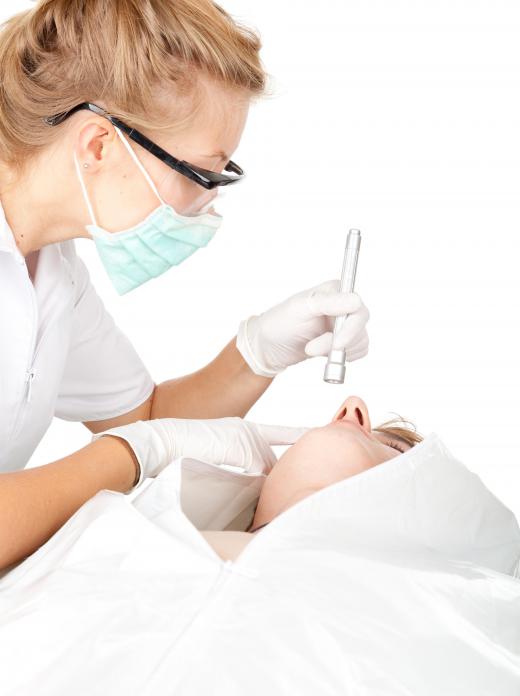 After a careful examination of a specimen, it's up to a chemical pathologist to identify any diseases that are evident. Essentially, it's his job to make an accurate diagnosis and document the specifics when a disease is found. To be effective, an individual must have a broad knowledge of different diseases and be able to pinpoint which diseases are present from the evidence.
Along with this, he will usually report his findings to a doctor. In most cases, a chemical pathologist only handles the analysis of specimens and the diagnosis of a disease. After he has come to a conclusion, he will share that information with a doctor. From there, the doctor will typically be responsible for the treatment of a patient.
In some cases, a chemical pathologist will also perform autopsies. Upon a person's death, he will examine the body to determine any types of disease present and the cause of death. Sometimes, he may also be required to appear in court to explain the specifics of a person's death.
A chemical pathologist working at a university will often spend a considerable amount of time instructing students on the practice. This might involve giving lectures, answering questions, conducting lab assignments and administering tests. He might also discuss details from cases that he has personally worked on. To be successful at teaching, an individual will need sound leadership skills and be effective at interacting with students.
AS FEATURED ON:
AS FEATURED ON:
By: Marcin Sadlowski

Performing an autopsy can be the work of a chemical pathologist.

By: Kurhan

Chemical pathologists typically pass their findings on to the doctor, who prescribes treatment.

By: nandyphotos

Chemical pathologists typically work in laboratory settings.

By: kasto

Chemical pathologists are tasked with analyzing specimens for any signs of disease.