What Does a Client Services Coordinator Do?
Working as a client services coordinator primarily revolves around overseeing the care of company clients and maintaining relationships with them. These individuals usually work in an office environment and are in constant communication with both staff and clients. Consequently, it's helpful to have strong leadership skills and excellent interpersonal skills for this position. While the specific type of business that a client services coordinator may work for can vary, those in this position have five main job duties. These include maintaining a client base, supervising staff members, leading meetings, developing marketing materials and performing general office duties.
Perhaps the most important responsibility of a client services coordinator is maintaining a client base. This primarily includes staying in touch with the company's various clients to ensure that orders are completed on time and are accurate. In addition, the coordinator will make sure that each client is satisfied with his company's goods or services. For this practice, he will usually communicate via telephone or online correspondence. Doing so is necessary for keeping a solid client base and therefore, for the long term success of the company.
Another large part of this job involves supervising other staff members. Since the client services coordinator is the expert in client management, it's up to him to make sure that all staff members are performing assignments correctly and staying on task. For example, he might be in charge of managing customer service representatives and ensuring friendly service. This often involves creating the staff schedule as well. In some cases, the coordinator may also be responsible for training staff members.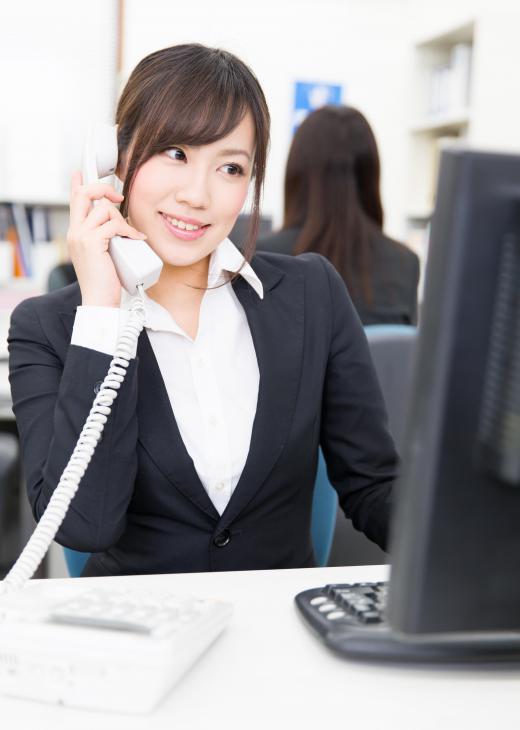 Along with this, an individual in this position will often lead company meetings. To keep different departments on the same page and optimize the client's experience, it's necessary to routinely discuss things like new ideas, company issues and policy changes. This might involve giving presentations on existing client numbers and potential strategies for acquiring new clients.
Developing marketing materials is also common for a client services coordinator. For example, an individual may create promotions where goods or services are discounted for a period of time. This practice can encompass a few media, such as printing mail flyers, email marketing and websites promotions. Consequently, it's beneficial for a client services coordinator to be creative and appeal to a variety of clients.
In addition, this job often involves performing general office duties. Some common tasks may involve answering phone calls, sending out faxes, sorting through mail and printing documents. This aspect of the job requires a person who has good organizational and multitasking skills.
AS FEATURED ON:
AS FEATURED ON:
By: aleksandar kamasi

A client services coordinator is required to work with various departments within a company.

By: taka

The term "client" is often reserved for customers who require long-term, dedicated service from a company.

By: bloomua

A client services coordinator must have excellent multitasking skills.