What Does a Commercial Engineer Do?
The commercial engineer is a very broad type of job that includes all sorts of roles in engineering work for companies. A commercial engineer can be engaged in aerospace, networks, or any other kind of commercial infrastructure or product development. Commercial engineers generally pursue engineering goals for their employers, usually related to research and development, product development, or other high-level commercial goals. They assist business leaders in coming up with effective solutions that rely on a classical knowledge of mechanical engineering, land use engineering, electrical engineering, or other kinds of similar fields.
There are many different roles that this kind of specialist may play. A commercial engineer often designs products or systems, or facilitates work on a floor plan for a building or other larger installation. For example, a network engineer will design aspects of a business network. An aerospace commercial engineer may develop prototypes or designs for airplane parts or other products.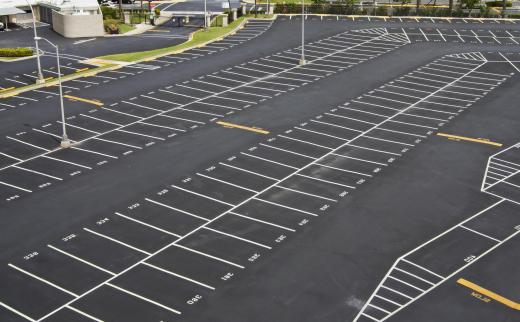 Management tasks as well as engineering tasks often define the roles of commercial engineers. A senior commercial engineer could oversee a team of engineering staff, or work with other departments of a company in product development. Commercial engineers may also be responsible for ensuring compliance with local or national laws at a location or in product development. The managerial component of the commercial engineer's job has become so prominent that expert trainers are recommending that those wishing to pursue this kind of career go through specific business training, in addition, to math and science for technical engineering work.
A good definition of commercial engineering work is that commercial engineers apply mechanical or similar form of engineering to a for-profit context. They usually have well defined goals related to an end result that's related to a target audience of buyers. That's why commercial engineers may do so much work related to product development, and why they often have to work with those outside of an engineering department.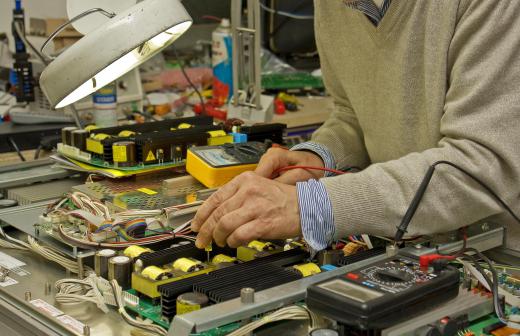 In a land use context, commercial engineers apply a lot of technical analysis to proposed business expansions that require new land uses. This can include traffic studies and stormwater plans for parking lots, as well as health and safety compliance issues for buildings. Commercial engineers working on projects related to hospitalities, retail, or even corporate office expansions may spend much of their time focused on land use issues, from technical requirements to local or national laws. Although an architect is often responsible for particular building schematics, much of the work around the exterior of a property is often done by a commercial engineer.
AS FEATURED ON:
AS FEATURED ON:
By: Lee Barnwell

A commercial engineer may do traffic and stormwater studies for parking lots.

By: Marzky Ragsac Jr.

A commercial engineer often designs products or systems, or facilitates work on a floor plan for a building or other larger installation.

By: Sergio Di Giovanni

Some commercial engineers may be tasked with designing, building and testing new products.

By: auremar

A commercial engineer often requires products or systems for large institutions.