What Does a Communications Consultant Do?
A communications consultant provides internal or external support for a company's communications department. In some instances, a company hires such a consultant to handle its everyday communications needs in lieu of maintaining permanent staff. Other times, a company hires an external communications firm periodically to handle specific tasks or projects. Either way, a communications consultant can be retained to do any task that falls under the normal bailiwick of the department.
Communications personnel handle a company's dialogue with the public and control the tenor of the internal messaging to employees, board members, and other stakeholders. Topical areas under communications include public and media relations, publicity, and customer service. Functionally, communications assistants work on lower end tasks, such as crafting narrative for marketing materials, correspondence, or a company's website. More experienced staff design communication strategies, interact with the media, serve as company spokespersons and manage event messaging in cooperation with the marketing and advertising departments. A communications consultant either outside or within the company can be hired to do any of these tasks.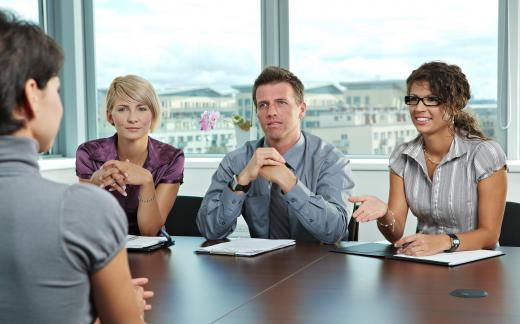 Consultants for larger companies ordinarily provide additional support for functioning departments. They operate under the supervision of staff members who are responsible for that area of operations. A communications consultant under these circumstances could be hired as in independent contractor to work alongside lower level staff to increase the company's capacity. For example, a company might hire a communications consultant to manage its online customer support forums or to publish its monthly newsletter. This internally-situated consultant might work out of the company's offices but would not have employee status or receive benefits.
Alternatively, a large corporation might hire a communications firm as a consultant for a specific area of operations, such as retaining a media relations firm for a special event. This type of communications consultant would work in conjunction with the company's internal staff and under the supervision of a director of communications or chief communications officer for a specific project or length of time. In some instances, a company might hire an outside firm to handle a functional area of communications entirely, such as hiring a social media company to manage a company's online networking presence.
Smaller companies can hire a communications consultant for the same functional purposes as larger companies, but many do not have the resources to maintain communications staff and hire outside help at the same time. Small and mid-size companies will often retain one consultant that can serve as a communications generalist. This person will typically be the company's director of communications, even though he is technically not an employee. In this instance, the consultant will perform any of the tasks that would be common in a communications department.
AS FEATURED ON:
AS FEATURED ON:
By: nyul

A communications consultant may work for a business to provide additional support for functioning departments.

By: FotolEdhar

Small and mid-size companies often retain one consultant that can serve as a communications generalist.

By: gemphotography

Communications consultants may help companies to reach customers through social media.

By: vgstudio

Communications consultants identify the most effective means for employees to communicate with each other.

By: picsfive

Communications consultants may train executives to properly represent their companies in the press.