What does a Corporate Services Manager do?
A corporate services manager has a wide spectrum job description that varies according to industry. The most common job function or duty for this position involves overseeing the relationship between an organization and its vendors or clients. In addition, the manager often works with other departments to fulfill event or marketing needs, which may overlap with marketing or public relations departments as a common responsibility. He or she may also work closely with the human resources department to implement company-wide structure and protocol.
In the service industry, a corporate services manager will often track customer satisfaction. This may require the individual to act as a liaison between the company and its clients to ensure that lines of communication are open and viable. He or she may use various methods to oversee the activity between the company and its clients without direct, day-to-day involvement. Many people in this field of work have great people skills as well as extremely strong problem solving capabilities.
A manager in the nonprofit sector is typically responsible for raising funds for the organization. He or she may also be responsible for communications between the organization and its high level donors. Implementing planned strategies is a common job duty for this position. The person is often required to be not only a team player, but also a team leader.
It is common for corporate services managers to perform analytical functions necessary for corporate planning and corporate relationships. Excellent organizational skills are generally required of an individual in this position, and a background in customer service or client relations may be beneficial. Because the position often requires a person to generate and present reports, excellent written and verbal communication skills are a plus.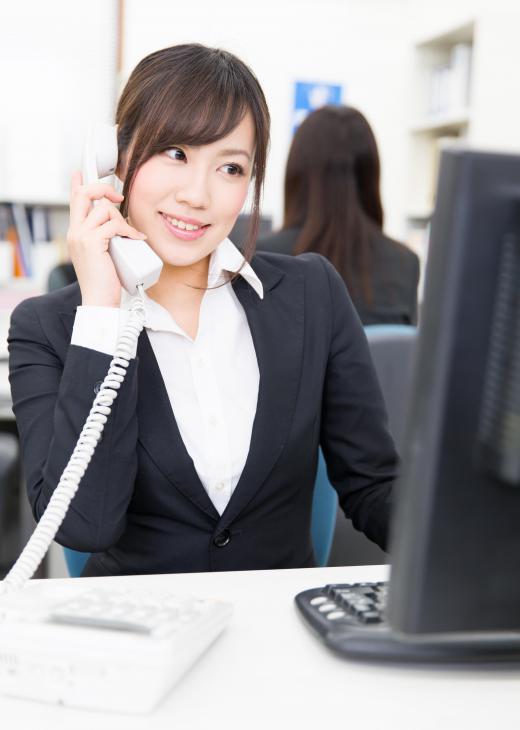 These managers often must juggle many tasks at once, so the ability to prioritize is helpful to the position. An understanding of the organization's hierarchy is essential to assigning tasks that work towards company goals. Some work with event planners and create activities that promote involvement and communication between the company and its clients. Sometimes, administrative support staff may work with this individual to accomplish company tasks.
This position is one in which the duties can vary according to the industry, and specific duties are specialized to suit each industry. Many duties overlap with other departments. Essentially, though, the manager is responsible for both internal and external corporate relations.
AS FEATURED ON:
AS FEATURED ON:
By: Rido

Corporate services managers juggle many tasks and teams.

By: Dmitry Goygel-Sokol

Giving presentations to team members may be part of a corporate services manager's job.

By: taka

At some companies, the corporate services manager monitors industry trends and consumer demographics.