What Does a Data Librarian Do?
A data librarian maintains data for any type of library, from a small public library to a corporate or government archive. Data librarians work with many media formats, including hard text and analog audio, as well as many digital media formats. These professionals generally support the data element of the library with high-level guidance on how to locate and treat specific data formats. They are seen as guardians and tenders of advanced technologies that are making their way into more library spaces.
Along with hands-on work archiving and maintaining various types of media, a data librarian might also train others on the best ways to use media and equipment. These professionals might help either visitors or other staffers to figure out how to best search an archive in a certain media format. A data librarian might even take questions over e-mail or by correspondence, for instance, where remote users have unsolved problems with data formats, or where the leadership of a company or organization wants to plan for future archiving.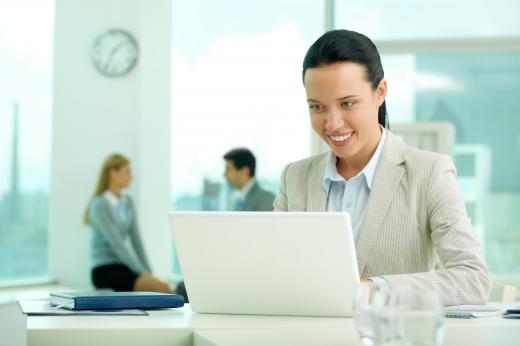 Part of the role of a data librarian might also include input on the acquisition of library materials. This professional might help decision-makers think about which media types are best acquired, and how to store each of them. They might also help to catalog or classify everything that comes into a library. By being aware of how new media are classified, a data librarian helps a library or archive to make its way into the modern era by upgrading existing records and their classification systems. This may involve working with other tech professionals such as network security experts to make sure an existing archive is secure and protected from cybercrime.
The role of data librarian has often been associated more with new media formats than traditional ones. A data librarian job might focus more on the high-level maintenance needs for digital items, where a traditional librarian might be in charge of maintaining physical books. As more libraries and archives move to digital record-keeping, data librarians are in demand for all of the many duties required to acquire, sort, and maintain these more complex media. A job description for one of these library experts varies according to what is kept in a library or archive, how that office is funded, and where the library is going for modernization in the twenty-first century.
AS FEATURED ON:
AS FEATURED ON:
By: pressmaster

A data librarian maintains data for a library system.

By: Andrey Kuzmin

Most libraries no longer use old cataloging systems, but online catalogs.