What does a Door Greeter do?
A door greeter is generally something more than just a smiling face. The job requires skills in addition to merely offering a hello to those who might enter a place of business or residential building. While being a door greeter does usually entail a need for a pleasant personality and a socially outgoing nature, the duties involved can vary. To a large degree, these duties are based upon the needs of the venue where the greeter is employed.
People most commonly think of a door greeter as the first person they encounter when shopping at a large retail store. In this case, the greeter does say hello and give a personable welcome, however he is also engaging in tasks that are not quite so evident. The greeter cleans and sanitizes shopping carts, as well as obtaining motorized carts for those who are not ambulatory. Other tasks include advising customers upon where they might find a certain item, or directing them to customer service areas.
A large percentage of retail greeters are of retirement age, embarking on a second career or fulfilling a desire to remain in the workforce. A retail greeter may also function in a limited security capacity, usually by helping to control shoplifting or theft. It is not unusual for a door greeter to have spent time in law enforcement, or to have been formerly employed as a security guard. A greeter thus provides two valuable services. The first is in making customers feel welcome and appreciated, while the second concentrates on assisting a business in loss prevention.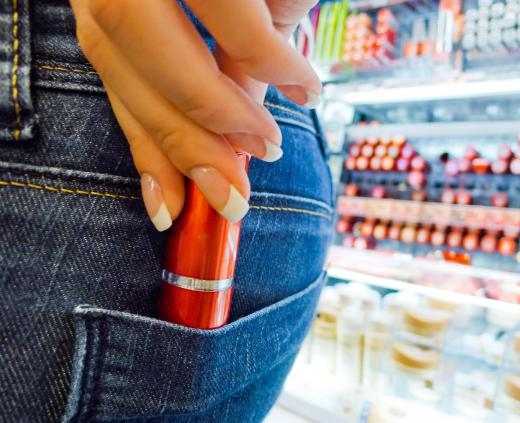 A door greeter will sometimes be found in the foyer of residential complexes, particularly those that fall into the upper reaches of the income spectrum. In this position, the greeter's job is to not only provide morning and evening greetings to residents, but to also make certain that unwelcome individuals are not allowed to penetrate the security of the building. This type of door greeter might provide residents with their mail or daily newspaper. They might also screen guests, contacting residents and ascertaining that a visitor has in fact been invited or is welcome.
Restaurants and clubs also utilize the services of door greeters. The greeter's purpose in this instance is to insure that customers are met with the sort of hospitality that portrays the establishment in a good light. This is most true in restaurants. In clubs, the door greeter will very often double as a security force. The best applicant for this job will be a person who is capable not only of courtesy, but of also preventing any troublesome guests from causing an altercation or spoiling the atmosphere for others in attendance.
AS FEATURED ON:
AS FEATURED ON:
By: Lsantilli

A door greeter may have been formerly employed as a security guard.

By: Gina Sanders

A door greeter can help reduce instances of shoplifting and thefts.

By: Photocreo Bednarek

Door greeters may be employed at a shopping mall.