What Does a Field Examiner Do?
A field examiner performs inspections at various locations on behalf of a government agency or a private company. Examiners complete reports pertaining to places or people and gather information that can be used during investigations. The precise job duties of field examiners vary greatly between employers but in many instances examiners function like auditors and attempt to verify or corroborate information.
Insurance companies issue policies that insure individuals and various types of property. Agents are responsible for gathering information about the contract purchaser and the insured property but a field examiner must verify the information before a policy can be issued. Examiners can perform health assessments on behalf of life insurance firms. An insurance company can refuse to issue a life insurance contract if the field examiner finds that the customer is suffering from certain kinds of illnesses or health issues. Additionally, insurance firms can refuse to insure property including houses if the field examiner concludes that the property in question does not meet the insurer's criteria for insurance eligibility.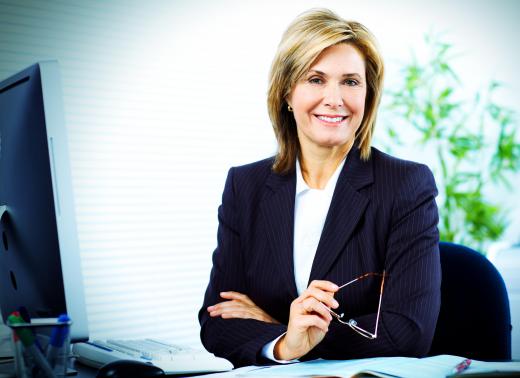 Medical firms sometimes employ field examiners who must visit the homes of out patients and perform simple medical tests or diagnose problems. During outbreaks of diseases, multiple examiners employed by government agencies or private firms are often sent to impacted communities to assess the extent of the problem. In some instances, examiners may perform tests on water supplies and food stuffs to determine the source of the outbreak. Generally, examiners are individuals who can offer a neutral opinion on topics since they have no financial incentive to offer an opinion that supports and any particular viewpoint. Accounting firms and security companies are among the other types of firms that employ field examiners to prepare reports pertaining to issues related to the finances or security of clients.
In many instances, field examiners are government employees who work for regulatory agencies. Labor examiners investigate working conditions at factories and other place of employment. These examiners may physically inspect locations and interview employees to find out whether employers are abiding by labor laws. Some nations have laws requiring employers to pay a minimum wage in which case a labor department field examiner may be tasked with investigating claims of wage violations.
Aside from working conditions, other field examiners are employed by government agencies that regulate the securities industry, retailers and businesses engaged in other industries. While the responsibilities of these examiners vary between industries, government employed field examiners typically represent the public interest and investigating safety violations, fraud and other incidents that could affect the physical or financial well being of the public. In some instances, examiners have the authority to close down unsafe or insolvent firms.
AS FEATURED ON:
AS FEATURED ON:
By: Kurhan

A field examiner performs inspections at various locations on behalf of a government agency or a private company.