What Does a Financial Reporting Director Do?
A financial reporting director conducts internal audits, establishes rules for in-house accounting and prepares financial reports on behalf of publicly traded companies. In most instances, the financial reporting director is the most senior company employee in a company's finance department. Typically, this individual has extensive industry related experience and certain academic credentials.
In many countries, company accountants are required to produce quarterly and annual financial reports that detail the firm's income, expenses and operating profits or losses. Strict rules may specify the manner in which these reports are produced and how items such as accounts receivables or asset write-downs are recorded. The financial reporting director is responsible for ensuring that finance department employees produce and maintain records in compliance with regional accounting laws. Therefore, the director is responsible for implementing training programs and internal control systems that are designed to prevent errors from occurring.
Typically, a firm will employ a single financial reporting director and several area managers must report to that individual. The director is responsible for hiring, coaching and firing the managers and for managing the overall finance department budget. Directors can introduce new internal procedures and protocols in order to improve efficiency as long as those changes do not violate accounting laws.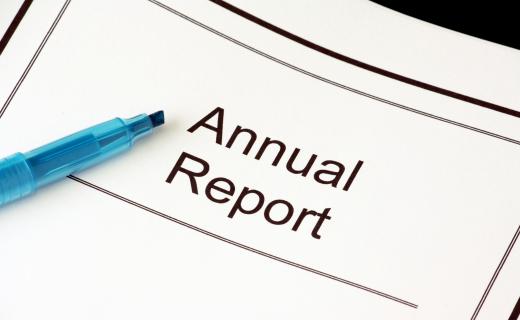 Aside from gathering data and managing employees, a director must find ways to improve the financial efficiency of the company as a whole. This may involve identifying departments and processes that can be streamlined and on occasions, these individuals may propose job cuts. Directors must regularly produce reports about the financial performance of the company, which are typically shared with the company's board. In some nations, these individuals must also file reports with securities regulators and answer questions from regulators, shareholders and the press about the past performance of the firm and the short-term outlook.
Someone wishing to become a financial reporting director will normally complete an undergraduate degree program in finance, mathematics or a similar topic. Many companies prefer to hire individuals who have also completed finance related postgraduate degrees. Laws in many nations mean that only certified accountants can produce financial reports in which case someone applying for one of these jobs must first complete a certification process that may include a series of classes and a written examination. Aside from academic credentials, many firms require applicants for these roles to have spent several years working in accounts or in junior finance department roles.
AS FEATURED ON:
AS FEATURED ON:
By: Nataliia

Preparing financial reports is part of a financial reporting director's duties.

By: thinglass

Company accountants are required to produce an annual financial report that details the firm's income, expenses and operating profits or losses.