What does a Health Psychologist do?
A health psychologist is a type of psychologist who focuses on behavioral and psychological factors related to disease, disability, and other health issues. He or she may work to prevent negative health behaviors, like smoking, or may help patients cope with health challenges. A health psychologist must be qualified and licensed as a psychologist, and can work in many different areas either as an employee, a consultant, or as a self-employed person.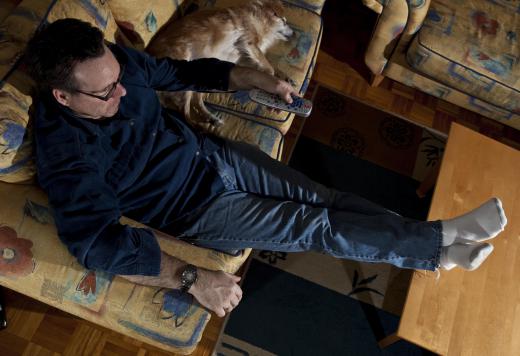 There are several sub-fields within health psychology. Clinical health psychology usually involves using clinical psychotherapy methods to help people cope with health problems, such as disability, cancer, or terminal illness, or make the necessary changes to prevent future health problems, such as decreasing stress to avoid another heart attack in a patient with existing heart issues. Community health psychology promotes positive behavior and discourages negative behavior in the community and is related to public health psychology, which does the same work but at the population level. Occupational health psychology targets workplace issues and helps workplaces to improve employee mental health.
Within these sub-fields, a health psychologist may choose to work in research either private or academic, directly with patients and consumers, or as an adviser to governments, non-profits, or corporations. Many health psychologists do more than one of these, for example working as a clinician in a hospital but also belonging to a research team, or working as a researcher but sometimes offering expert consultant services to the government. Most health psychologists also have areas of special interest, such as helping chronically ill children adapt to the illness or improving workplaces to be less psychologically stressful, and may perform both research and clinical work in the area of interest.
A health psychologist's daily schedule will depend on his or her place of employment and specialty, and health psychologist job descriptions may look quite different from each other. Tasks may include conducting psychological assessments and developing plans for change, as well as collaborating with team members and presenting findings and recommendations to supervisors or clients. A relatively high proportion of psychologists are self-employed.
The term psychologist may only be used by people who have certain credentials, usually a Doctorate but sometimes a Masters degree. A health psychologist must usually hold a Doctorate degree in psychology with a focus on health psychology, and be registered with a licensing board. Job and salary prospects are generally quite good for a licensed health psychologist, but salary can vary widely depending on experience level, country of practice, area of focus, and industry.
By: Claudio's Pics

Health psychologists may help people dealing with a terminal illness.

By: imageegami

Health psychologists might look at how leading a loner life can impact a person's physical as well as mental health.

By: Photosebia

A health psychologist may help teach a person how to decrease stress levels.

By: Tom Wang

Some health psychologists focus on ways to improve communication and collaboration in the workplace.

By: lassedesignen

Health psychologist try to curb negative behaviors which result from a poor health diagnosis.

By: DragonImages

Health psychologists may provide clinical psychotherapy to help those coping with serious health issues.

By: Tatyana Gladskih

A health psychologist may help patients learn relaxation and meditation techniques to reduce stress and improve performance.