What does a Healthcare Assistant do?
A healthcare assistant is a medical professional who typically works in an environment such as a hospital or a private physician's office. Also known as a medical assistant, he or she works with doctors, nurses, and other healthcare professionals. Healthcare assistants are sometimes mistaken for physician assistants, who are actually certified to practice medicine under a doctor's supervision. Depending on their particular job descriptions, healthcare assistants may focus more on administrative tasks, they may perform clinical work, or they may do both. Those with a clinical specialty often work in a specific area such as optometry or podiatry, for example.
The administrative responsibilities of a healthcare assistant generally include greeting patients and discussing their cases with them. They can schedule appointments and refer patients to specialists for additional tests. They can usually answer general medical questions and provide information about prescriptions and routine medical procedures. In most cases, they maintain patient records and submit documents to insurance companies and other necessary parties. In addition to helping individual patients, they might also complete broad office tasks such as bookkeeping and budgeting.
The basic responsibilities of a clinical healthcare assistant entail more than just administrative tasks. They can include checking the patients' vital signs and updating their medical records. Healthcare assistants can also usually perform certain diagnostic tests, along with collecting and preparing laboratory specimens. Healthcare assistant duties can also require them to assist physicians during office procedures. They might, for instance, prepare surgical instruments beforehand and provide them along with other supplies during the procedure.
A specialized healthcare assistant, such as an ophthalmic or optometric technician, performs specific tasks in addition to his or her regular clinical responsibilities. These duties can include instructing patients on the proper use of contact lenses or eyeglasses, for instance. They might also provide direct assistance to the physician during surgery.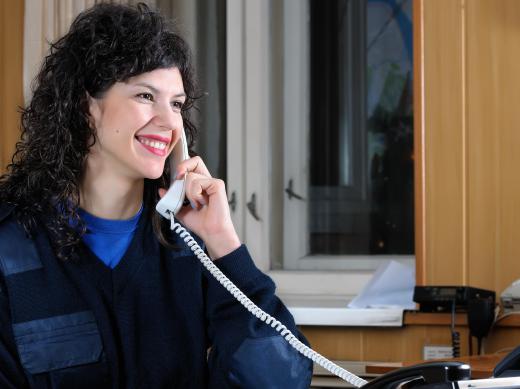 In general, there are no formal requirements for healthcare assistant training. Unlike physician assistants, they are not required to be certified. Most medical assistants have a high school degree, and it is common for many of them to be trained on the job. Others might complete a training program that lasts one year, earning them a certificate, or two years, resulting in an associate's degree. Accredited healthcare assistant programs usually include a practical internship.
The medical field is broad, and there are many opportunities for aspiring healthcare assistants. Many go on to become certified medical assistants, pursuing either a general practice or a specialty area. Those with significant administrative experience may later become medical office managers, while clinical healthcare assistants frequently advance their careers by becoming instructors or nurses.
AS FEATURED ON:
AS FEATURED ON:
By: JPC-PROD

A healthcare assistant might choose to focus on podiatry.

By: michaeljung

A healthcare assistant may schedule appointments and refer patients to specialists.

By: zhaubasar

A healthcare assistant must maintain the confidentiality of patients.

By: Gianluca Rasile

A healthcare assistant may need to prepare information packets for patients.

By: kasto

Some healthcare assistants prepare samples and slides for testing by laboratory technicians.

By: mario beauregard

Healthcare assistants might have experience in patient care.

By: Marco Wydmuch

A healthcare assistant may be responsible for greeting patients.