What does a Home Repair Contractor do?
A home repair contractor does repairs in customers' homes. Home repair contractors may fix appliances or do many other repairs such as replacing broken floor tiles, or stopping a faucet from dripping or pipes from leaking. General contractors provide a wide range of repair services, but they may need to work alongside a licensed plumber or electrician for repairs dealing with gas or electricity if they don't have a license or certification in these areas.
Repair contractors with the required qualifications may provide home repairs involving gas or electrical systems. General or other types of home repair contractors must follow local laws such as regulations about having large dump bins on residential property. Cleaning up and not just repairing is an important responsibility of any type of home repair contractor.
Some repair contractors who work in homes may specialize in appliance repair while others may do only general repairs such as fixing cracks in plaster walls. Design build contractors aren't usually considered as home repair contractors since they often replace existing cabinets or architectural furnishings rather than repair them. A home repair contractor usually fixes or replaces cracked posts in a wood staircase railing instead of removing the railing and building a new one.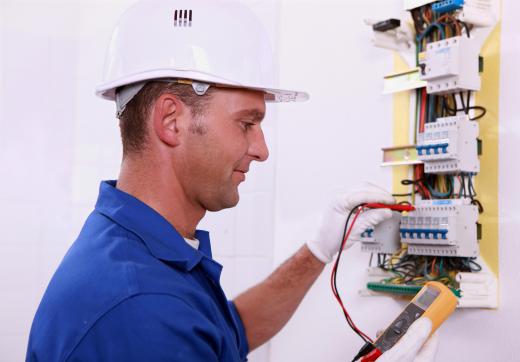 Negotiating a contract is the beginning of most jobs for a home repair contractor. A typical contract includes the names and phone numbers of the contractor as well as the customer. It explains the work to be done, the amount to be paid, the estimated time line for the project and when payments are to be made. Many home repair contractors receive a certain percentage, such as 10 percent, of the project cost upfront and then smaller or equal payments on the remaining amount as the work progresses.
A home repair contractor must be organized and be able to keep track of paperwork as well as attend to details. Many have their own business and must regularly spend time marketing their services. This is important because if a home repair contractor doesn't continue to have enough clients, staying in business becomes difficult. A home repair contractor needs to be experienced in doing efficient house repairs to gain references to get more jobs.
AS FEATURED ON:
AS FEATURED ON:
By: ussatlantis

A home repair contractor could be called upon to fix a leaking faucet.

By: auremar

A home repair contractor might be called upon to do electrical work.

By: bonniemarie

Some home repair contractors do work on roofs.

By: zimmytws

A good home repair contractor can fix superficial cracks or call in an expert if he believes there's a structural issue.