What Does a Housing Coordinator Do?
The role of a housing coordinator can vary dramatically between fields. A housing coordinator generally helps people find affordable housing or assists residents of a community. In the hospitality industry, these employees might be involved in selling residences in a hotel or resort.
Housing coordinators are common in housing communities such as retirement homes or group homes for the ill or disabled. In this context, the coordinator will develop relationships with residents and ensure that their housing needs are met. This might include organizing community activities, overseeing maintenance records, maintaining schedules for residents and working with outside contacts to act as a liaison between the residents and the community at large. Housing coordinators are often employed in student housing, apartment complexes, youth homes and homes for people who have mental health or substance abuse issues.
In the nonprofit world, the main responsibility is case management. The coordinator is responsible for assisting people who have difficulty finding homes, such as refugees, recovering drug addicts and victims of abuse. For these cases, the coordinator works to find suitable and affordable arrangements for these people and their families. The coordinator also assists in furnishing the homes and ensuring that these residents integrate into the outside community.
These coordinators in the corporate world find accommodation for employees or members of a particular group or society. If a corporation provides housing for its employees, a coordinator works with the employees and the company to ensure that the accommodations are suitable and maintained. Coordinators also can be employed to find short-term accommodation for guests of a major event, conference or competition.
In government, a housing coordinator manages the housing of a community or region. The job involves implementing legislative or legal developments concerning housing, overseeing rents and landlord/tenant issues and working closely with housing advocates, community boards, tenant associations and nonprofit groups. Government coordinators typically report to an elected official or board and act as the government's representative on housing issues within the community.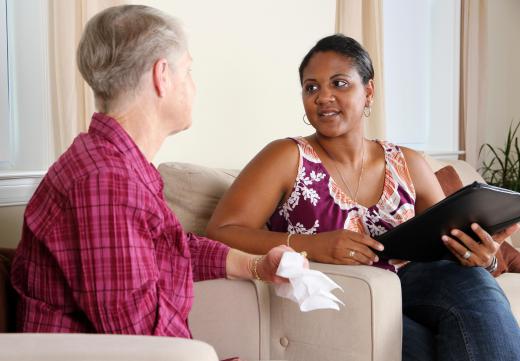 Many housing coordinator positions require a bachelor's degree in social work or social services, and some prefer a master's degree in social work. Other positions require only a high school diploma or associate's degree. Often, positions will require a driver's license and access to vehicle, and some might require a basic medical knowledge for those who work with the ill or elderly.
AS FEATURED ON:
AS FEATURED ON:
By: NinaMalyna

A housing coordinator helps people trapped in difficult situations find temporary housing.

By: Gina Sanders

Housing coordinators are often employed in apartment complexes.

By: Andrea Izzotti

Housing coordinators may work with government agencies to ensure people are provided with adequate shelter.

By: Rob

A housing coordinator may work with seniors or other special populations.

By: Lord_Ghost

A housing coordinator may work in an institution for people dealing with substance abuse issues.

By: pio3

A housing coordinator may oversee the housekeeping staff at a hotel.

By: Africa Studio

Housing coordinators may offer counseling services to people in subsidized housing.

By: beeboys

A housing coordinator may be required to have a driver's license and access to a vehicle.