The leadman works under the supervision of an art director, production designer and/or set decorator to manage and oversee the placement and use of decorations on a set.
The leadman's role on a set is very important and requires much collaboration and coordination with others on a set. The film directors comes up with the concept and overall look of the film and collaborates closely with art directors, production designers and set decorators to bring the concept to life. In turn, these individuals will share the set and prop requirements in more detail with the leadman who will implement it along with his team of technicians, decorators and assistants. The main role of the leadman is to supervise and manage the team and to make sure that all the set and prop requirements of a set are completed.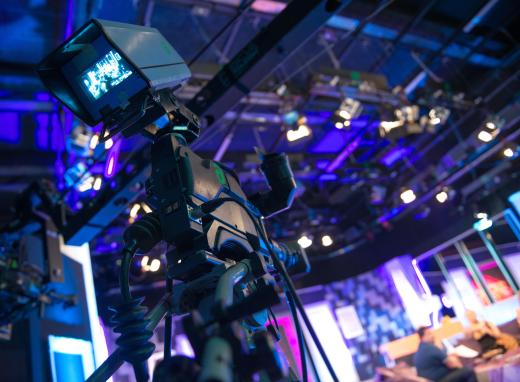 The exact nature of the job depends on the type and scope of the project, in addition to the personalities of the individuals involved. For example, while some directors are more hands-on and like to make each and every decision when it comes to the look of a production, others may rely completely on their art director and production designer to take care of details. Regardless, there is bound to be sudden and last minute changes needed to sets throughout shooting. This means that a leadman must not only act quickly to implement the needed the changes but also manage problems calmly.
Some examples of routine issues dealt with by the leadman are ensuring continuity of set and props from one scene to the next, making last minute replacements of props, and producing new pieces from scratch when needed. An ideal leadman is dynamic, innovative and works well with his team to resolve such problems on set.
Smaller productions may require their set decorators to also act as leadmen, because it is not possible to split the job into two positions. This work can be demanding, as the leadman needs to think about overall aesthetic appearance while also taking care of day to day issues.
Those who remain calm under pressure, are trustworthy and helpful are ideal candidates to be a leadman. Although education in the field is not always required, those with a degree in film and television or theater and familiarity with the production process are often preferred.
AS FEATURED ON:
AS FEATURED ON:
By: DeshaCAM

A leadman helps to dress sets on film and TV productions.