What does a Magazine Editor do?
A magazine editor oversees the completion of each issue of the publication so that it fits in with the magazine's editorial vision. The higher up the editor's position, the more say he or she has in selecting and developing the magazine's voice and focus. The types and number of editors that work for a magazine vary depending on the kind and size of the publication. Generally, there are contributing, associate, and managing editors, as well as an editor-in-chief, who must all work toward the same goal of creating quality issues of the magazine.
Larger magazines are especially likely to have an editor-in-chief who is the most senior of editors. He or she has the deciding say in what the readers of the magazine will read about in each issue. An editor-in-chief may work for different magazines owned by one publisher and may spend a lot of time in different locations.
Many magazines have a page near the front of the magazine that is written by the editor-in-chief. This page usually gives an overview of what is contained in the issue as well as the inspirations or trends that inspired the issue's content. The person doesn't usually do any actual writing for the magazine beyond the editorial page, however. Much of his or her work time is spent developing ideas for the magazine to delegate to a managing editor.
A managing editor reports to the editor-in-chief and plans story ideas based on the top editor's vision for each issue. At smaller magazines, the managing editor may serve as the editor-in-chief. Managing editors lead the production of the magazine and supervise other editors. They often do some writing for each issue as well as tasks such as researching and interviewing. Managing editors delegate many tasks to staff such as writers, art directors, and associate editors.
Recent college graduates may be hired by magazines as associate editors. These entry-level magazine editors report to supervising or managing editors. They are responsible for carrying out many of the details of preparing magazine issues for publication. This employee's main duties may include fact-checking, minor editing, and suggesting article ideas. Associate editors may also help find writers as well as write short pieces for the magazine.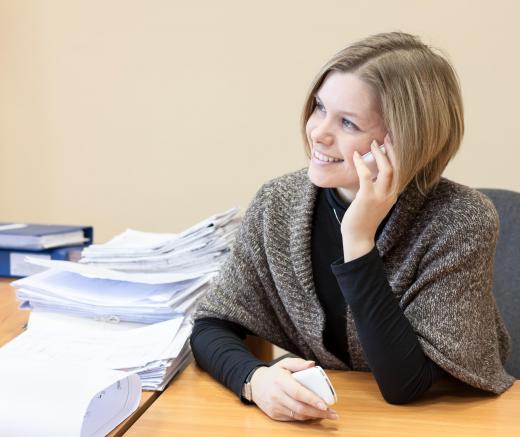 A contributing magazine editor may be a freelance writer who is really more responsible for writing articles than editing them. At smaller magazines, contributing editors may be staff writers who have some editing responsibilities. An editor at large is another term for a contributing editor.
AS FEATURED ON:
AS FEATURED ON:
By: goodluz

Editors direct the content of a magazine by giving assignments to writers, photographers, and artists.

By: Minerva Studio

Magazine editors might edit submitted articles for style.

By: maska82

Magazine editors need to keep their audience in mind when deciding on which articles to publish.

By: antiksu

An editor-in-chief may work for different magazines owned by one publisher.

By: Mat Hayward

Magazine editors select the kinds of images to run with stories.