What Does a Mechanical Supervisor Do?
A mechanical supervisor is a person who monitors the work of mechanics who maintain and repair machinery. Essentially, it's his job to ensure a smooth work flow and uphold safety guidelines. Being successful in this career typically requires a person with extensive mechanical knowledge and sound leadership skills. An individual must generally have at least a bachelor's degree in engineering or a similar field to obtain this position. Some primary responsibilities include performing facility inspections, supervising workers, evaluating worker performance, documenting production output and keeping track of machinery inventory.
Performing facility inspections is something a mechanical supervisor must do on a routine basis. During an inspection, he might check machinery for proper functioning, look for safety hazards and assess a facility's overall organization. Since the safety of his workers is an utmost concern, it's important for him to be thorough and take care of any issues before they become a serious problem. Many times, he will be required to update a log book that records all issues and states how they were solved.
Another large part of this job involves supervising workers. Essentially, it's the job of the supervisor to make sure that each worker is staying on task and performing job duties correctly and safely. For example, if he is working in a car manufacturing plant, he might monitor how many vehicles workers are producing. In some cases, this also means training workers in how to use different machinery. Consequently, he must be familiar with all types of machinery.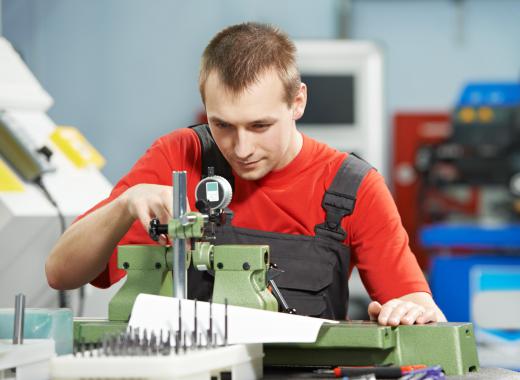 Along with this, a mechanical supervisor is responsible for evaluating worker performance. This involves monitoring employees' punctuality, observing their work quality and looking for patterns of mistakes. If an employee is continually being reprimanded, it's usually up to the supervisor to take disciplinary action to correct the situation.
In many cases, this position also requires an individual to document production output. In the case of a car manufacturer, a mechanical supervisor would record the amount of vehicles that are produced each day, week, month and year. This information is often used to determine the efficiency of a facility and identify any areas that are lacking.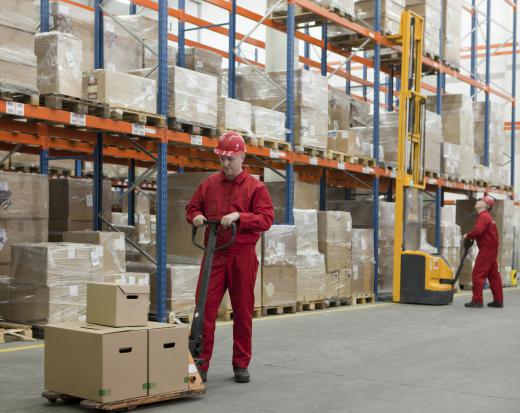 In addition, a mechanical supervisor is often responsible for keeping track of machinery inventory. To keep his facility running smoothly, he must ensure that all machines are equipped with necessary parts. Many times, he will need to keep a warehouse stocked with backup parts for when mechanical malfunctions occur. When parts are running low, a supervisor is in charge of placing orders to replenish them.
AS FEATURED ON:
AS FEATURED ON:
By: uwimages

A mechanical supervisor oversees mechanics who repair and maintain machinery.

By: Kadmy

Some mechanical supervisors have hands-on experience working in the manufacturing industry.

By: endostock

A mechanical supervisor may need to keep a warehouse stocked with backup parts in case malfunctions occur.